Wild acquire physical winger Ryan Reaves in trade with Rangers
All it cost Minnesota was a fifth-round pick in the 2025 NHL Draft.
We are part of The Trust Project.
ST. PAUL -- Perhaps in an attempt to get back to their identity, the Minnesota Wild acquired physical winger Ryan Reaves on Wednesday in a trade with Rangers.
All it cost the Wild was a fifth-round pick in the 2025 NHL Draft as the Rangers were trying to get off his $1.75 million cap hit.
The 35-year-old Reaves has only played in 12 games with the Rangers this season, yet he's recorded 44 hits and totaled 12 penalty minutes. Never afraid to drop the gloves, Reaves fought winger Marcus Foligno in the Oct. 13 season opener.
Though it's unclear where the 6-foot-2, 225-pound Reaves will play in the lineup, or when he will make his Wild debut, it's clear he was brought in to inject some life into the locker room. He's been a locker room favorite everywhere he's gone because of his willingness to stand up for teammates. He's also been a fan favorite everywhere he's been because of his physical style.
Originally drafted by the Blues in the 2005 NHL Draft, Reaves has also played for the Golden Knights and Rangers. He had 13 points (5 goals, 8 assists) in 69 games with the Rangers last season. He also ranked third in the NHL with 279 hits.
Greenway's frustration evident
You can tell the past month or so has started to weigh on Wild winger Jordan Greenway.
He has been more serious in his interactions with reporters this season, and that could be because he constantly has had to answer questions about his health.
To say it's been a frustrating stretch for Greenway would be putting it lightly. He has returned from a shoulder injury twice this season — and on both occasions has almost immediately suffered a setback. He reinjured himself 2 minutes, 58 seconds into an Oct. 20 game against the Canucks — his season debut — then felt the pain again early in a Nov. 8 game against the Kings and was sidelined again.
"It just got worse than it was prior," Greenway said. "It would have been nearly impossible for me to play."
Of the Wild's 18 games this season, he has played in just two — and only for a total of a few minutes.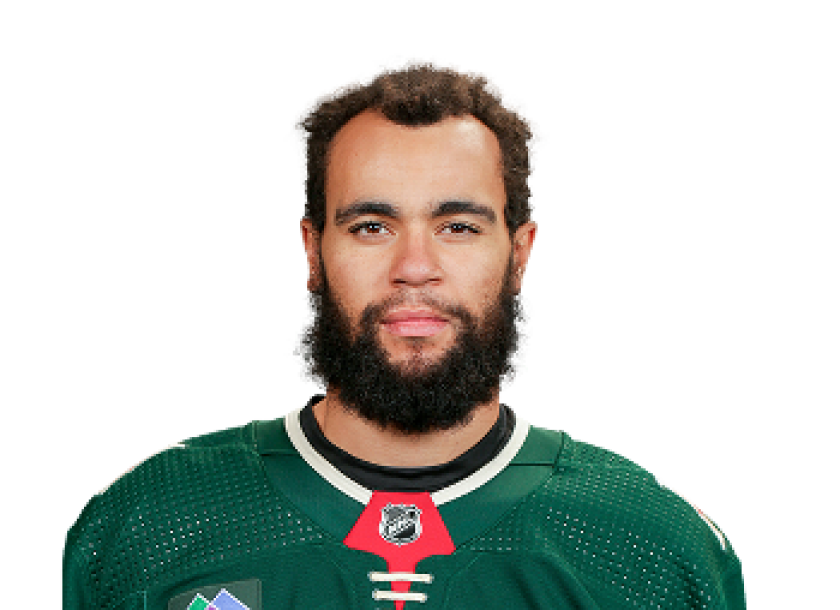 As frustrating as it's been, Greenway understands it's part of the job.
"I've gotten through it," he said. "I'm still here ready to go. It's made me a lot more excited to play and a lot more motivated to get out there and help the guys. That's a positive, for sure."
Asked if he felt as if he rushed back too soon, Greenway replied, "No, just unfortunate." In that same breath, Greenway admitted that he's been a little more cautious with the shoulder injury this time around. He doesn't want this thing to linger anymore than it already has so far.
The next step for Greenway is getting through Wednesday's game against the Winnipeg Jets without suffering a setback. That would go a long way to prop up his confidence. He was scheduled to skate alongside center Freddy Gaudreau and opposite winger Matt Boldy in Wednesday's game.
______________________________________________________
This story was written by one of our partner news agencies. Forum Communications Company uses content from agencies such as Reuters, Kaiser Health News, Tribune News Service and others to provide a wider range of news to our readers. Learn more about the news services FCC uses here.