Wrestling: Wolverines finish off Fergus Falls, come up short against Pelican Rapids
The Wadnea-Deer Creek wrestling team defeated Fergus Falls and lost to Pelican Rapids at home triangular on Tuesday night.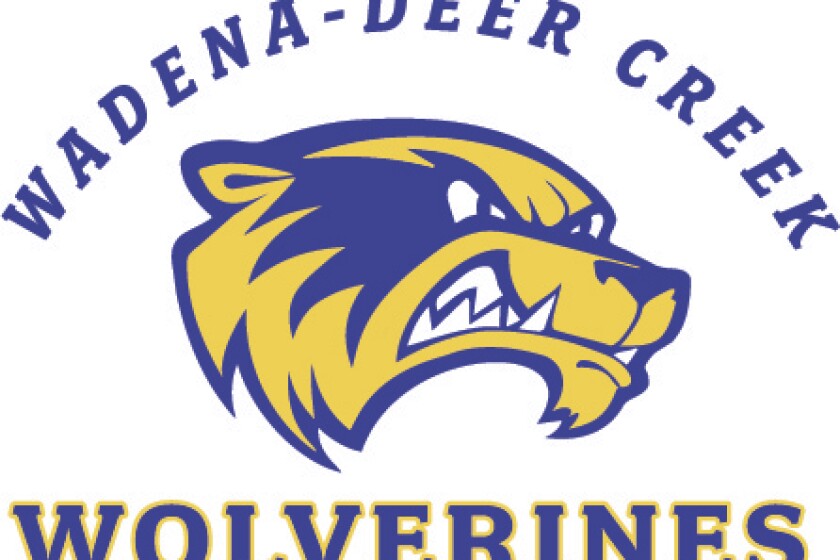 WADENA – The Wadena-Deer Creek wrestling team finished an even 1-1 at its home triangular on Tuesday night.
The Wolverines defeated Fergus Falls 56-21 and lost to Pelican Rapids 43-36.
WDC rattled off three straight wins to start their match against Fergus Falls to get things started. Logan Seelhammer (106) and James Seelhammer (120) both won by fall and Gage Mallak won by decision (8-2).
WDC's Jaydyn Kenney (138) defeated Carson Grenier by fall (1:26). WDC's Eli Benning (152) secured a win by fall (4:53) over Isaac Longoria. WDC's Ettore Pinnella (160) got a win by fall (1:57) over William Baez. WDC's Grant Seelhammer (170) defeated Kenneth Vogel by technical fall.
WDC's Koby Endres secured yet another Wolverines win by fall (1:46) with his defeat of Sebastian Holding. WDC's Matthew Wegschied earned WDC's seventh win by fall after pinning Paulo Carrillo at the 2:30 mark.
Pelican Rapids won the first four matches against WDC. WDC"s Gideon Pinnella (132) grabbed the Wolverines' first win of the matchup with a win by fall (3:00) over Anthony Hernandez. Kenney followed it up with a win by fall (0:53) over Josiah Banton.
The Vikings went on to win the next four matches. WDC's Brandon Wheeler (182) ended the drought with a win by fall (1:01) against Elias Valdovines.
The Wolverines won the last three matchups by two forfeits and a Wegschied win by fall (5:30), but Pelican Rapids' lead was too much to overcome.
WDC earned the No. 7 seed in the Section 6A team tournament. The Wolverines will travel to West Central Area high school to take on No. 2 Bertha-Hewitt-Verndale-Parkers Prairie on Friday, Feb. 17, at 3 p.m. All three rounds of the section tournament will take place on Friday at WCA.
WADENA-DEER CREEK 56, FERGUS FALLS 21
106: Logan Seelhammer (WDC) def. Jack Brunn by fall (1:36)
113: Gage Mallak (WDC) def. Evan Mohagen by dec. (8-2)
120: James Seelhammer (WDC) def. Jacob Fronning by fall (3:29)
126: Blake Roberts (FEFA) def. Dayton Putnam by fall (1:18)
132: Caleb Fronning (FEFA) def. Gideon Pinnella by fall (3:22)
138: Jaydyn Kenney (WDC) def. Carson Grenier by fall (1:26)
145: Lance 'Joey' Graff (FEFA) def. Kylan Benning by fall (3:33)
152: Eli Benning (WDC) def. Isaac Longoria by fall (4:53)
160: Ettore Pinnella (WDC) def. William Baez by fall (1:57)
170: Grant Seelhammer (WDC) def. Kenneth Vogel by tech fall (17 0:00)
182: Delvin Roberts (FEFA) def. Brandon Wheeler by dec. (5-0)
195: Koby Endres (WDC) def. Sebastian Holding Eagle by fall (1:46)
220: WDC win by forfeit
285: Matthew Wegscheid (WDC) def. Paulo Carrillo by fall (2:30)
PELICAN RAPIDS 43, WADENA-DEER CREEK 36
106: Hazen Milbeck (PERA) def. Logan Seelhammer by fall (3:06)
113: Danny Salazar (PERA) def. Gage Mallak by fall (0:12)
120: Jackson Peasley (PERA) def. James Seelhammer by fall (2:45)
126: Jed Carlson (PERA) def. James Seelhammer by fall (0:51)
132: Gideon Pinnella (WDC) def. Anthony Hernandez by fall (3:00)
138: Jaydyn Kenney (WDC) def. Josiah Banton by fall (0:53)
145: Oakley Carlson (PERA) def. Kylan Benning by fall (5:50)
152: Jack Kapenga (PERA) def. Eli Benning by tech fall (15 0:00)
160: Carter Johnson (PERA) def. Ettore Pinnella by MD (13-0)
170: Mark Kapenga (PERA) def. Grant Seelhammer by MD (9-1)
182: Brandon Wheeler (WDC) def. Elias Valdovines by fall (1:01)
195: Dinico Polan (WDC) win by forfeit
220: Koby Endres (WDC) win by forfeit
285: Matthew Wegscheid (WDC) def. Jarrett Stetz by fall (5:30)