Track and field: Wolverines test their talents at John Reimer Classic
Wadena-Deer Creek's girls finished in the top five, while the boys finished middle of the pack at Pillager.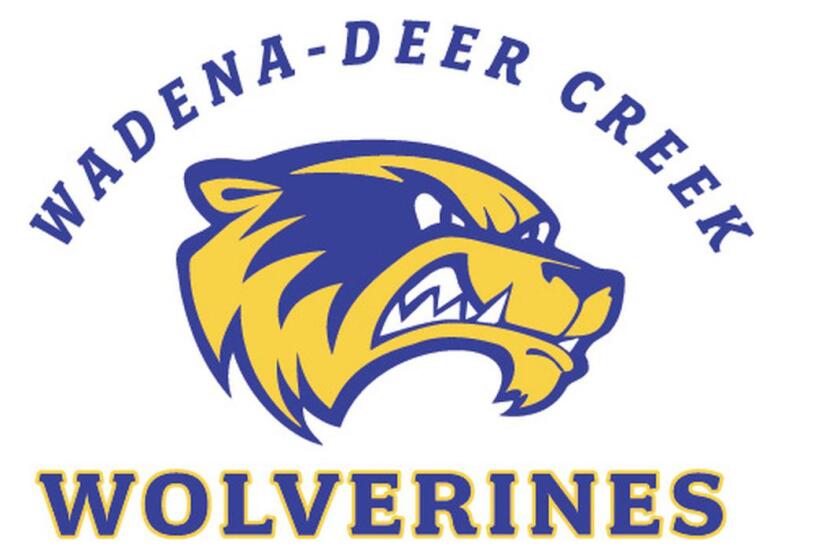 PILLAGER – A few first-place finishes for the Wadena-Deer Creek girls track and field team weren't enough to crack the top three, while the boys managed to secure one first-place finish on Thursday at the John Reimer Classic.
The girls concluded the meet with 64 team points, one point behind third-place Pequot Lakes. Becker took the crown for the girls with 104 team points. The boys ended with 29 team points as Staples-Motley secured the top spot with 92 team points.
Sophomore Amber Collins took the gold in the 400-meter dash with her time of 1:01.00. Freshman Gracie Arm dominated the shot put and discus. Her toss of 33 feet, 9 inches in the shot put, and 92 feet, 5 inches in discus gave her first-place finishes in both events.
Freshman Britta Sweeney hustled her way to first place in the 800-meter dash with a time of 2:31.56. The 4x400 relay team of senior Ally Pavek, sophomore Emma Schmitz and Amber Collins and Sweeney sprinted into second place with a time of 4:23.52.
On the boys side, freshman Grant Nelson was the only first-place finisher. He was first to cross the finish line in the 800-meter dash with a time of 2:09.18. Nelson also finished third in the 1600-meter dash with a time of 4:53.57. Senior Lane Hoefs took the bronze medal in the 3200-meter dash with a time of 11:11.79.
The mixed 4x100-meter relay team of sophomore Mikeal Briggs, senior Dylan Wirth, junior Macey Goeden and Arm ended the sprint in 57.11 for a fifth-place finish.
JOHN REIMER CLASSIC GIRLS TEAM RESULTS- 1- Becker 104, 2- Pierz 87, 3- Pequot Lakes 65, 4- Wadena Deer Creek 64, 5- Pillager 63, 6- Staple-Motley 49, 8- Crosby-Ironton 28, 9- Parker Prairie 16, T-10- Browerville 12, T-10- Long Prairie-Grey Eagle 13, 12- New York Mills 5, 13- Pine River-Backus 4
JOHN REIMER CLASSIC BOYS TEAM RESULTS- 1- Staples-Motley 92, 2- Pequot Lakes 88.7, 3- Pierz 82.6, 4- Becker 78.5, 5- Crosby-Ironton 59, 6- Wadena-Deer Creek 29, T-7- Ottertail Central 22, T-7- Long Prairie-Grey Eagles 22, T-7- Bertha-Hewitt/Verndale 22, T-7- Parker Prairie 22, 11- Pillager 17, 12- Browerville 14.6, 13- Pine River-Backus 8.6
WADENA-DEER CREEK GIRLS TOP EIGHT FINISHERS- 100M- 3rd- Layla Sharp 13.72
400M- 1st- Amber Collins 1:01.00
800M- 2nd- Britta Sweeney 2:31.56
1600M- 5th- Noelle Spicer 6:00.51
4x100M RELAY -5th Layla Sharp, Lydia Oldakowski, Isabelle Larson, Rayna Udy 55.79
4x200M RELAY- 7th- Layla Sharp, Lydia Oldakowski, Emma Schmitz, Ally Pavek 1:59.67
4x400M RELAY- 2nd- Britta Sweeney, Ally Pavek, Emma Schmitz, Amber Collins 4:23.52
4x800M REALY- 3rd- Britta Sweeney, Ally Pavek, Leah Osberg, Amber Collins 10:26.83
SHOT PUT- 1st- Gracie Arm 33' 9', 7th- Macey Goeden 28' 4"
DISCUS- 1st- Gracie Arm 92' 5"
LONG JUMP- 5th- Layla Sharp 15' 4"
TRIPLE JUMP- 7th Isabella Larson 31' 11.25"
WADENA-DEER CREEK BOYS TOP EIGHT FINISHERS- 800M- 1st- Grant Nelson 2:09.18
1600M- 3rd- Grant Nelson 4:53.57, 4th- Lane Hoefs 4:55.45
3200M- 3rd- Lane Hoefs 11:11.79
4x100M RELAY- 7th- Ettore Pinnella, Emonie Hammond, Tayton Lehmann, Micah Segovia 48.33
4x200M RELAY- 7th- Ettore Pinnella, Tayton Lehmann, Micah Segovia, Ryan Erickson 1:42.60
4x400M RELAY- 5th- Lane Hoefs, Grant Nelson, Nate Heppner, Isaac Heppner 3:53.58
POLE VAULT- 6th- Isaac Heppner 9'
MIXED 4X100M RELAY- 5th- Mikeal Briggs, Gracie Arm, Dylan Wirth, Macey Goeden 57.11