Track and field: Wadena-Deer Creek athletes set to compete in Section 6A championships
Results from Wadena-Deer Creek track and field.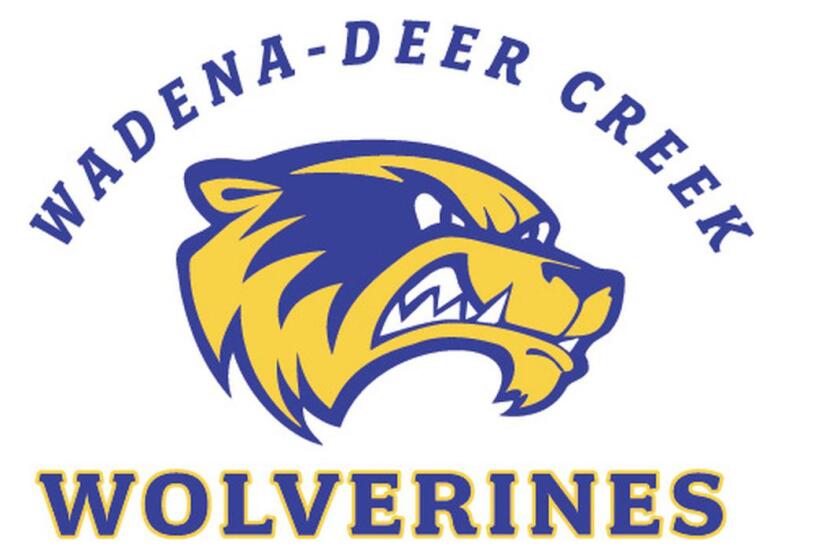 We are part of The Trust Project.
PILLAGER – The Wadena-Deer Creek track and field teams competed at the Section 6A Sub-Section 22 event at Pillager high school, where a plethora of athletes qualified for the section championships.
On June 2, the boys and girls Wolverines will compete in 26 events at Pelican Rapids High School for a chance to advance to the Class A state track and field meet. The top two finishers in each event automatically qualify for state, along with any other athlete that meets the Class A 2022 state track standards. Those standards can be found here.
Wadena-Deer Creek had a handful of first-place finishes at the sub-section meet. Brady Domier won the 110-meter hurdles race with a time of 16.36. He also won the pole vault at 14-feet, 9-inches, which broke the school record he set at the Park Region Conference championships a week earlier by three inches.
Amber Collins won the girls 400-meter dash with a time of 1:01.61. Matthew Pugsley also won the 400-meter race in the boys competition with a time of 52.26.
Both Wadena-Deer Creek teams finished in third place as a team. The boys tallied 83 points, while the girls collected 82.
The Section 6A championships begin at 10 a.m. with the field events. Preliminary running events will start at 11 a.m., with the final events at 11:45.
WADENA-DEER CREEK TRACK AND FIELD ATHLETES COMPETING AT THE SECTION 6A MEET ON JUNE 2 IN PELICAN RAPIDS
GIRLS 4X800M- Ally Pavek, Johanna Brunsberg, Britta Sweeney, Amber Collins (10:10 seed time)
BOYS 110M HURDLES- Brady Domier (16.63 seed time)
GIRLS 100M DASH- Layla Sharp (14.16 seed time)
BOYS 4X200M RELAY- Matthew Pugley, Brady Domier, Charlie Bushinger, Lyrik Haug (1:35.09 seed time)
GIRLS 1600M- Johanna Brunsberg (6:09.99 seed time)
BOYS 1600M- Bjorn Brunsberg (4:51.05 see time)
GIRLS 4X100M RELAY- Madison Packer, Lydia Oldakowski, Kylee Collins, Layla Sharp (53.88 seed time)
BOYS 4X100M RELAY- Matthew Pugley, Charlie Bushinger, D'Andre Hammond, Brady Domier (45.59 seed time)
GIRLS 400M- Emm Schmitz (1:06.26 seed time), Amber Collins (1:01.61 seed time)
BOYS 400M- Matthew Pugsley (52.26 seed time)
GIRLS 300M HURDLES- Madison Packer (53.11 seed time)
BOYS 300M HURDLES- Tayton Lehmann (51.10 seed time)
GIRLS 800M- Amber Collins (2:29.58 seed time), Britta Sweeney (2:30.45 seed time)
BOYS 800M- Bjorn Brunsberg (2:11.30 seed time)
GIRLS 200M- Lydia Oldakowski (29.26 seed time)
BOYS 200M- Charlie Bushinger (24.65 seed time)
BOYS 3200M- Lane Hoefs (10:46.13 seed time)
GIRLS 4X400M RELAY- Britta Sweeney, Emma Schmitz, Jenna Domier, Ally Pavek (4:30.62 seed time)
GIRLS HIGH JUMP- Isabelle Larsaon (4-feet 6-inches seed mark)
HIGH JUMP- Lyrik Haug (5-feet, 10-inches seed mark)
GIRLS POLE VAULT- Kylee Collins (8-feet 6-inches seed mark)
BOYS POLE VAULT- Charlie Bushinger (12-feet 9-inches seed mark), Brady Domier (14-feet 9-inches seed mark)
BOYS LONG JUMP- Lyrik Haug (19-feet 6-inches seed mark)
GIRLS TRIPLE JUMP- Isabelle Larson (33-feet 7.75-inches seed mark)
GIRLS DISCUS- Ellie Hale (92-feet 3-inches seed mark), Lauryn Gravelle (99-feet, 1-inch seed mark)
GIRLS SHOT PUT- Ellie Hale (31-feet, 1.5-inches seed mark)