Track and field: The Wolverine girls secure a top-10 team finish, boys have 4 top-10 finishes
The Wadena-Deer Creek girls track and field team found success at the Bison Stampede Indoor Meet at North Dakota State University on Thursday.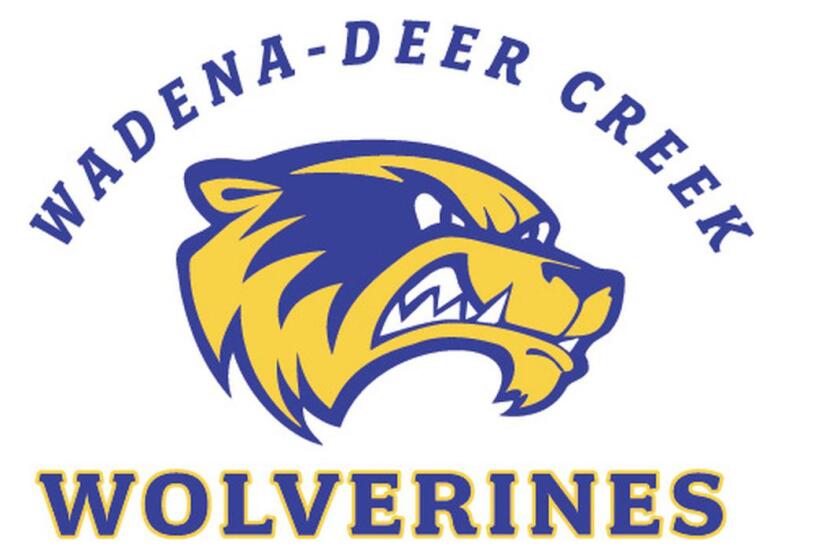 FARGO – The Wadena-Deer Creek girls track and field team was carried to a ninth-place finish behind three top-five finishes. The boys were unable to muster up any top-five finishers.
On the girls side, the Wolverines finished with 25 team points to put them in ninth place out of 23 schools. Sophomore Amber Collins sprinted into first place in the 400-meter dash with a time of 1:01.55. The 4x800-meter relay team of freshman Britta Sweeney, senior Ally Pavek and sophomores Amber Collins and Noelle Spicer finished with a time of 10:37.67 for a third-place finish.
For the boys, senior Lane Hoefs finished in ninth place in the 800-meter dash with a time of 2:14.61. He also participated in the ninth-place 4x400-meter relay team (3:58.30) of senior Nate Heppner, sophomore Isaac Heppner and freshman Grant Nelson, and the 10th-place 4x800-meter relay team (9:39.58) of Nelson, Nate and freshman Owen Anderson.
BISON STAMPEDE INDOOR MEET GIRLS TEAM SCORES- 1- West Fargo 90, 2- Red River 71, 3- Detroit Lakes 67, 4- Barnesville 48.25, 5- Valley City 40, 6- Central Cass 38.25, 7- Park Christian 33, 8- Kindred 32.25, 9- Wadena-Deer Creek 25, 10- Fargo South 24, 11- Fergus Falls 17, 11- Shanley 17, 13- Staples-Motley 16, 14- Pelican Rapids 14, 15- Northern Cass 10, 16- Horace 9, 16- Harvey/Well County 9, 16- Fargo North 9, 19- La Moure/Litch Marion 4, 19- Devils Lake 4, 21- Oak Grove Lutheran 3, 21- Sargent County 3, 23- Davies 1.25
BISON STAMPEDE INDOOR MEET BOYS TEAM SCORES- 1- Red River 130.5, 2- Kindred 72.5, 3- Fargo North 71.5, 4- Staples-Motley 38.5, 5- Hillsboro/Central Valley 32, 6- West Fargo 31.5, 7- Devils Lake 31, 8- Pelican Rapids 27, 9- Fergus Falls 25.5, 10- Park Christian 23, 11- Detroit Lakes 21.5, 12- Shanley 18, 12- Barnesville 18, 14- Harvey/Wells County 17, 15- Northern Cass 13, 16- Oak Grove Lutheran 5, 17- Sargent County 4, 17- Valley City 4, 19- Central Cass 1.5
WADENA-DEER CREEK GIRLS TOP TEN FINISHER- 400M- 1st- Amber Collins 1:01.55
800M- 10th- Britta Sweeney 2:34.47
4x400M RELAY- 8th- Britta Sweeney, Ally Pavek, Isabella Larson, Amber Collins 4:29.27
4x800M RELAY- 3rd- Britta Sweeney, Noelle Spicer, Ally Pavek, Amber Collins
SHOT PUT- 7th- Ellie Hale 32'11", 9th- Gracie Arm- 32'5"
POLE VAULT- 4th- Isabella Larson 9'3"
LONG JUMP- 8th- Layla Sharp 15'5"
WADENA-DEER CREEK BOYS TOP TEN FINISHERS- 800M- Lane Hoefs- 2:14.61
4x400M RELAY- 9th- Lane Hoefs, Grant Nelson, Nate Heppner, Isaac Heppner
4x800M RELAY- 10th- Lane Hoefs, Grant Nelson, Nate Heppner, Owen Anderson 9:39.58
POLE VAULT- 9th- Tanner Collins 9'