Softball: Wolverines strike first and often to defeat Lake Park Audubon
The Dykhoffs had big performances at the plate and on the mound in the Wolverines' victory on Thursday.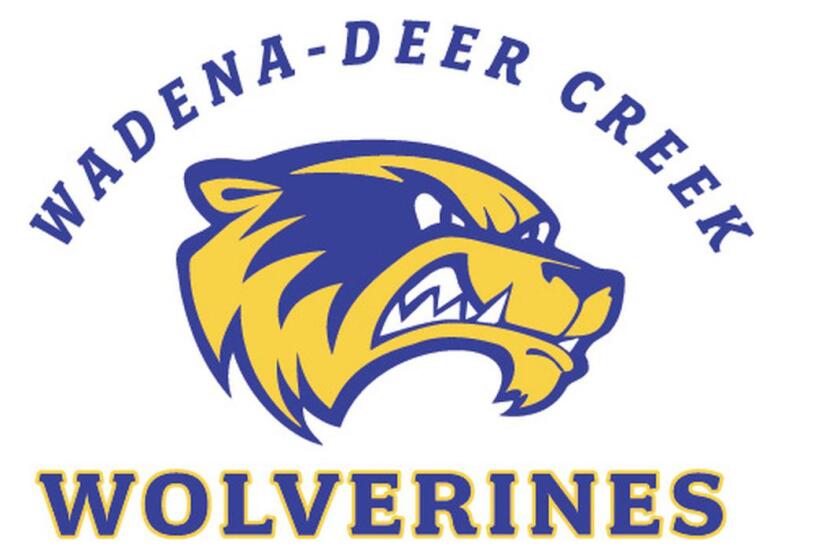 LAKE PARK – An early lead for the Wadena-Deer Creek softball team was diminished by Lake Park-Audubon but the Wolverines' offense proved to be too much in its dominant win over the Raiders on May 11.
WDC scored at least one run in every inning except for two as the Wolverines defeated Lake Park-Audubon 12-6.
Addison Carr started the game with a leadoff walk followed by five straight hits that resulted in five runs for WDC. The Raiders answered with one run in the bottom of the first but WDC led 6-1 after the first frame.
A sacrifice fly by Mercedes Schulz in the top of the second extended the Wolverines' lead to 6-1. The Raiders responded in a big way with five runs in the bottom of the third to tie the game at six.
WDC took back the lead with four runs in the top of the fourth with RBIs from Jada Dykhoff, Isabelle Lehmkuhl and Schulz. The Wolverines entered the fifth inning with a 10-6 lead.
WDC didn't surrender a run to Lake Park-Audubon in the game's final three innings. The Wolverines tacked on a run in the sixth and seventh to secure their 10th victory.
Dykhoff started on the mound for WDC. She pitched two and two-thirds innings, punching out two and giving up six hits, six runs and three walks. Jenna Dykhoff came in for relief and pitched the final four and one-third innings, striking out two and allowing four hits, three walks and zero runs.
Jada and Jenna combined for seven hits, four RBIs and accounted for five runs in nine total plate appearances. Schulz and Lehmkuhl each ahd two RBIs. The Wolverines ended the game outhitting the Raiders 15-10.
WADENA-DEER CREEK- 5 1 0 4 0 1 1- 12
LAKE PARK AUDUBON- 1 0 5 0 0 0 0- 6
WADENA-DEER CREEK PITCHING- Jada Dykhoff: 2.2IP, 2K, 6H, 6R, 6ER, 3BB; Jenna Dykhoff: 4.1IP, 2K, 0R, 0ER, 3BB
WADENA-DEER CREEK HITTING- Addison Carr: 0-3, 2R, BB; Montana Carsten: 2-5, 2R; Jada Dykhoff: 4-5, 3R, 2RBI; Jenna Dykhoff: 3-4, 2R, 2RBI, BB; Mercedes Schulz: 2-4, 2R, 2RBI; Madelyn Gallant: 1-4, 2RBI; Isabelle Lehmkuhl: 1-3, 2RBI, BB; Ashley Pavek: 1-4; Hailey Kircher: 1-4 R