Softball: WDC adds two more to the win column in doubleheader sweep of Sebeka
The Wolverines' offense shined late in Game 1 and their pitching held off a late Trojan push in Game 2.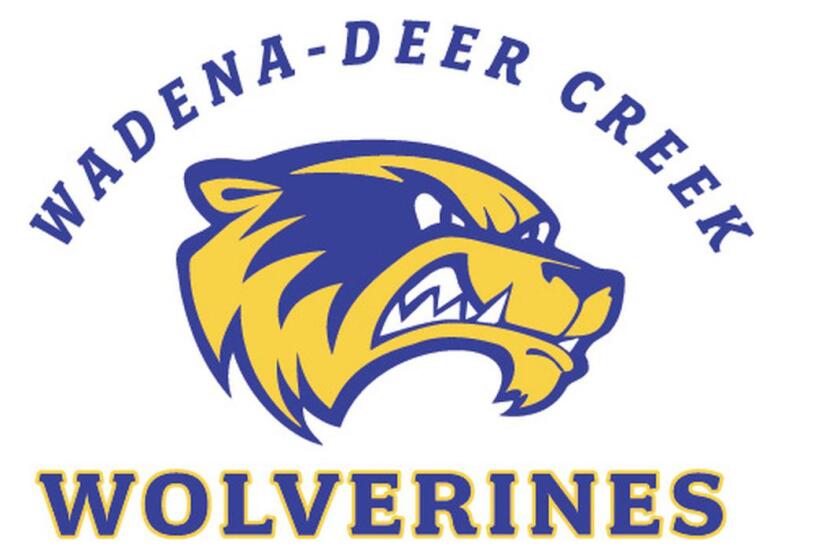 SEBEKA – The Wadena-Deer Creek softball team snagged two more Park Region Conference wins against rival Sebeka on Thursday.
The Wolverines took Game 1 comfortably in a 12-3 blowout win. The Trojans' last-inning scoring surge wasn't enough and WDC held on for a 6-3 victory in Game 2.
Game 1 started with the Wolverines jumping out to a 5-0 lead after two. Sebeka scored its first run in the bottom of the third to cut the lead to 5-1.
Lola Pulver flew out to center field and Jenna Dykhoff crossed home plate safely expanding WDC's lead to 6-1. The Trojans tacked on two more runs in the bottom of the sixth but their efforts weren't enough.
The WDC offense made sure to close things out with six runs in the top of the seventh to secure a Game 1 victory.
Dykhoff got the call to the hill and pitched seven complete innings giving up three hits, three runs, four walks and striking out six.
Carsten led the way with three RBIs and three hits in five plate appearances. Dykhoff also dominated in the batter's box with three RBIs and forcing two walks. Despite not getting a hit, Pulver finished the game with two RBIs on the stat sheet. The Wolverines outhit Sebeka 11-3.
WDC started Game 2 similar to Game 1 with two runs right away in the first inning. The Wolverines went on to score one run in the third and fifth innings and put the icing on the cake with two runs in the sixth. WDC entered the seventh inning with a 6-0 lead. The Trojans mounted a comeback attempt scoring three runs but it was too little, too late.
Carsten held Sebeka scoreless for six straight innings before giving up three runs in the seventh. She went the distance pitching seven innings and allowing six hits, three runs, one walk and punching out seven.
Addison Carr and Jenna Dykhoff each finished with two RBIs. Carsten went 1-2 at the plate with three runs accounted for, two forced walks and an RBI. Madelyn Gallant, Hailey Kircher and Ashley Pavek each recorded a hit.
GAME ONE
WDC- 2 3 0 0 1 0 6- 12
SEB- 0 0 1 0 0 2 0- 3
WADENA-DEER CREEK PITCHING- Jenna Dykhoff: 7IP, 3H, 3R, 2ER, 6K, 4BB
WADENA-DEER CREEK HITTING- Addison Carr: 0-5, R; Montana Carsten: 3-5, R, 3RBI; Jada Dykhoff: 2-4, R, BB; Jenna Dykhoff: 0-3, 2R, 3RBI, 2BB; Mercedes Schulz: 2-5, R, RBI; Madelyn Gallant: 0-2; Isabelle Lehmkuhl: 1-3, 2R, RBI, BB; Ashley Pavek: 1-1, 2R, 2BB; Hailey Kircher: 1-4, 2R, RBI; Lola Pulver 0-2, 2RBI
GAME TWO
SEB- 0 0 0 0 0 0 3- 3
WDC- 2 0 1 0 1 2 X- 6
WADENA-DEER CREEK PITCHING- Montana Carsten: 7IP, 6H, 3R, 1ER, 7K, 1BB
WADENA-DEER CREEK HITTING- Addison CArr: 2-4, R, 2RBI; Montana Carsten: 1-2, 3R, RBI, 2BB: Jada Dykhoff: 0-3, RBI; Jenna Dykhoff: 2-3, 2RBI; Mercedes Schulz: 1-3; Ella Stroeing: 0-3; Madelyn Gallant: 1-2, BB; Ashley Pavek: 1-3, R; Hailey Kircher: 1-3, R