Football: Wadena-Deer Creek rolls over Red Lake to get back in the win column
The Wadena-Deer Creek football team beat Red Lake 56-0 on Thursday behind Josiah Kallevig's four passing touchdowns.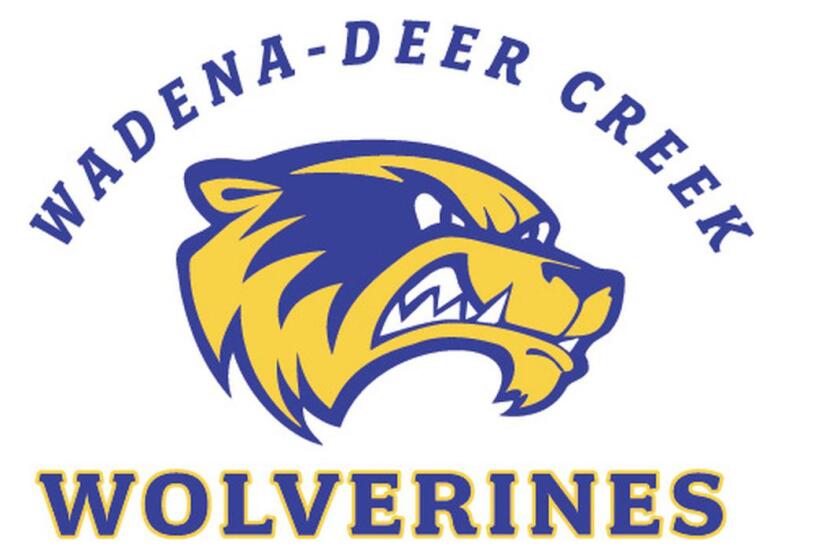 We are part of The Trust Project.
RED LAKE – The Wadena-Deer Creek football team left no doubt in its bounce-back win over Red Lake last Thursday on the road.
The Wolverines (3-1) beat the Warriors (0-4) 56-0 to get back in the win column after losing in week three to New York Mills (4-0).
Evan Lunde wasted no time in finding the end zone with a nine-yard touchdown run three minutes into the first quarter. Just 30 seconds later, Josiah Kallevig connected with MJ Lunde for a 20-yard touchdown pass and catch.
Kallevig found Teshe Loer for an 18-yard score with 9:30 left in the first half. It was WDC's first of four touchdowns in the second quarter.
Evan Lunde found the end zone for a second time with a 12-yard touchdown run before Kallevig hit Tyson Barthel for a 55-yard touchdown connection. Kallevig's fourth touchdown pass of the first half came with five minutes left on a 26-yard throw to Isaac Hamann.
The WDC defense got in on the scoring in the third quarter. Mason Brauch picked off the Red Lake quarterback and returned the interception for a touchdown. Eric Benson got the Wolverines in the end zone for the eighth time with a 21-yard touchdown run.
WDC outgained Red Lake 388-111 and forced six turnovers. The Wolverines picked off three passes and recovered three fumbles.
Kallevig led the team in passing and rushing yards. He threw for 193 with four touchdowns, all to different receivers. He also kept the ball twice for 76 yards. Evan Lunde amassed 58 yards on only five carries with two touchdowns.
Brandon Wheeler led the team in tackles with six. Drew Lorentz also had an interception, while MJ Lunde recorded a sack.
WDC hosts Warroad (1-3) in its homecoming game this Friday. Kickoff is set for 7 p.m.
WADENA-DEER CREEK 14 28 14 0 – 56
SCORING- FIRST QUARTER- WDC- Evan Lunde 2-yard TD run, Cole Woods PAT good, 7-0, 9:00; WDC- Josiah Kallevig 9-yard TD pass to PJ Lunde, Woods PAT good, 14-0
SECOND QUARTER- WDC- Kallevig 18-yard TD pass to Teshe Loer, PAT good, 21-0, 10:30; WDC- E. Lunde 12-yard TD run, Woods PAT good, 28-0, 9:30; WDC- Kallevig 55-yard TD pass to Tyson Barthel, Woods PAT good, 35-0, 7:45; WDC- Kallevig 26-yard TD pass to Isaac Hamann, Woods PAT good, 42-0, 5:00
THIRD QUARTER- WDC- Mason Brauch interception returned for TD, Woods PAT good, 49-0; WDC- Eric Benson 21-yard TD run, Woods PAT good, 56-0, 4:00
WDC TEAM TOTALS- 388 yards total offense, 161 yards rushing, 227 yard spassing, 1 turnover, 6 turnovers forced, 3 fumbles recovered, 3 interceptions, 17 first downs, 2-3 third down, 0-2 fourth down
WDC OFFENSE- Passing- Kallevig 12-14, 193 yards, 4TD, 1INT; Eshetu Loer 4-8, 34 yards; RUSHING- Kallevig 2 carries, 78 yards; E. Lunde 5 carries, 58 yards, 2TD, Benson 1 carry, 21 yards, TD; E. Loer 1 carry, 6 yards; RECEIVING- T. Loer 6 catches, 64 yards, TD; Barthel 2 catches, 63 yards; Hamann 3 catches, 46 yards; Woods 2 catches, 25 yards; M. Lunde 1 catch, 20 yards; Jaeger Pettit 1 catch, 6 yards; Mason Brauch 1 catch, 3 yards
WDC DEFENSE- Brandon Wheeler 6 tackles; Brauch 4.5 tackles, INT; M. Lunde 3 tackles, sack; Drew Lorentz 3 tackles, INT; Grant Seelhammer 2 tackles, 1 TFL; Simon Kreklau 2 tackles; Aiden Sutherland 1.5 tackles, 0.5 TFL; E. Lunde 1 tackle; Woods 1 tackle; Noah Johnson 1 tackle; Charlie Bushinger 1 tackle; Nick Wright 1 tackle; Pettit 1 tackle; Brett Reinke 1 tackle; Hamann 0.5 tackles, Benson 0.5 tackles