Boys hockey: Wolverines stumble against Storm
The Wadena-Deer Creek boys hockey team couldn't find the equalizer on Tuesday night against Morris Benson Area.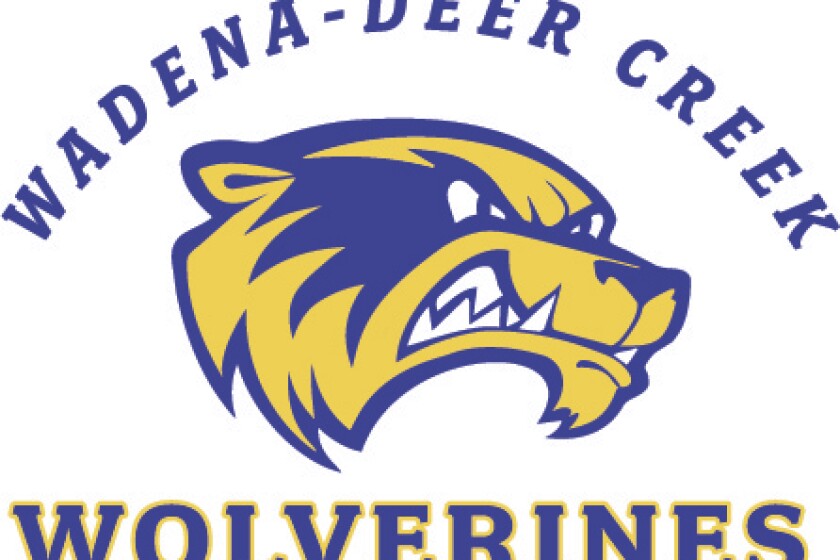 MORRIS – Morris Benson Area got its revenge against the Wadena-Deer Creek boys hockey team on Tuesday night.
The Storm (10-7-0) edged out the Wolverines (11-5-1) 6-5, avenging a Nov. 29 shutout loss.
Dalton Moyer and Aron Sutherland scored in the first period to match goals from MBA's Zach Wrobleski and Cole Blume. The Storm took a 4-3 lead into the third period after Charlie Goff and Ryan Tolifson scored in the second. Austyn Oothoudt had the middle-frame tally for WDC.
Connor Davis tied the game 53 seconds into the third with assists from Sutherland and Cole Woods. However, Blume and Brady Peterson made it 6-4. Evan Lunde scored with four seconds left to make it a one-goal game.
WDC out-shot the Storm 30-20. Christopher Danielson made 25 saves for MBA.
WDC 2 1 2 – 5
MBA 2 2 2 – 6
SCORING- FIRST PERIOD- MBA- Zach Wrobleski (Kye Suess, Tucker Blume) 1:49; WDC- Dalton Moyer (Austyn Oothoudt, Connor Davis) 2:48; WDC- Aron Sutherland (Kaden Peterson) 14:13; MBA- Cole Blume (T. Blume) 15:46
SECOND PERIOD- MBA- Charlie Goff (Ryan Tolifson, Connor Goff) 0:51; MBA- Tolifson (Co. Goff) PPG, 14:42; WDC- Oothoudt Evan Lunde) 16:09
THIRD PERIOD- WDC- Davis (Sutherland, Woods) 0:53; MBA- C. Blume (Hunter LeClair, Blake Bruns) 6:53; MBA- Brady Pederson (Tolifson, Ch. Goff) 12:50; WDC- E. Lunde (MJ Lunde) 16:56
PENALTIES- WDC- 6 minutes on 3 infractions; MBA 4 minutes on 2 infractions
GOALTENDING- WDC- Gunner Olson, L, 14 saves, 6 goals allowed; MBA- Christopher Danielson, W, 25 saves, 5 goals allowed