Boys hockey: Wadena-Deer Creek wins double OT thriller against Morris-Benson
The Wadena-Deer Creek boys hockey team advanced to the semi-finals of the Section 6A tournament after its victory over Morris-Benson on Friday night.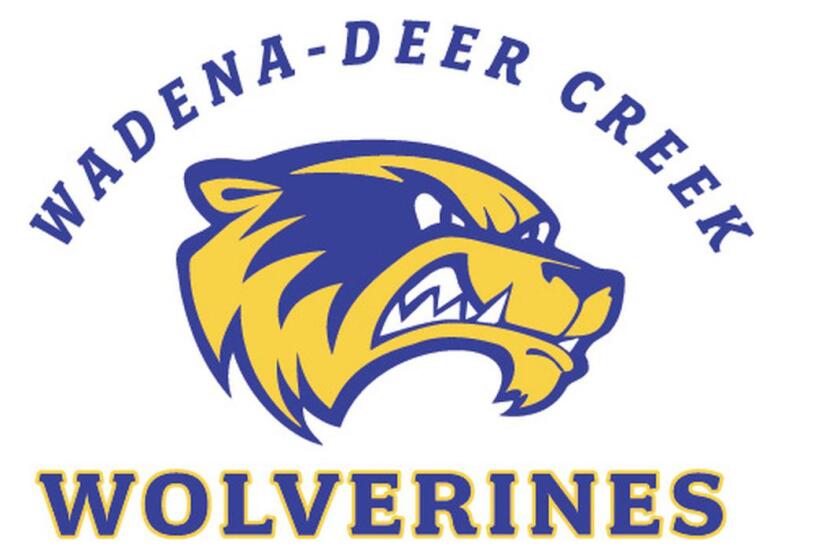 WADENA – The fourth-seed Wadena-Deer Creek boys hockey team narrowly got past fifth-seed Morris-Benson in its quarterfinals matchup on Friday night.
The Wolverines advanced to the Section 6A semifinals round with a 4-3 double-overtime victory over the Storm.
After a scoreless first period, WDC's Connor Davis netted the first goal of the game at the 8:05 mark in the second period. MB's Ryan Tolifson scored the Storm's first goal to tie the game at 1-1. WDC's Peyton Mithun scored the final goal of the second period to give the Wolverines a 2-1 lead at the break.
Five minutes into the third period, WDC's Jaeger Pettit found the back of the net to extend the Wolverines' lead to 3-1. Seven seconds later, MB's Trevor Buss scored to bring the Storm within one. Two minutes later, MB tied the game at 3-3 with a Blake Burns goal.
Both teams failed to find the back of the net in the first overtime period. At the 1:09 mark of the second overtime period with the help from Carson Davis, Lunde slapped in the winning goal to keep the Wolverines' season alive.
Pettit, Lunde, Connor Davis, and Mithun all scored for WDC. Austyn Oothoudt, MJ Lunde, Kaden Peterson, and Carson Davis finished the game with one assist.
WDC 0 2 1 0 1- 4
MB 0 1 2 0 0- 3
SCORING- FIRST PERIOD- NONE
SECOND PERIOD- WDC- Connor Davis (Aron Sutherland, Austyn Oothoudt) 8:05; MB- Ryan Tolifson (Brady Pederson, Hunter LeClair) 12:34; WDC- Peyton Mithun (Kaden Peterson) 13:34
THIRD PERIOD- WDC- Jaeger Pettit (MJ Lunde, Peyton Mithun) 5:08; MB- Trevor Buss (Kaleb Breuer) 5:15; MB- Blake Burns (unassisted) 7:29
GOALTENDING- WDC- Gunner Olson, W, 34 saves, 3 goals allowed; MB- Christopher Danielson, L, 46 saves, 4 goals allowed