Boys hockey: Wolverines tie Kittson in scoring affair
The Wadena-Deer Creek boys hockey team had its first tie of the season against Kittson County Central on Friday night at Wadena Ice Arena.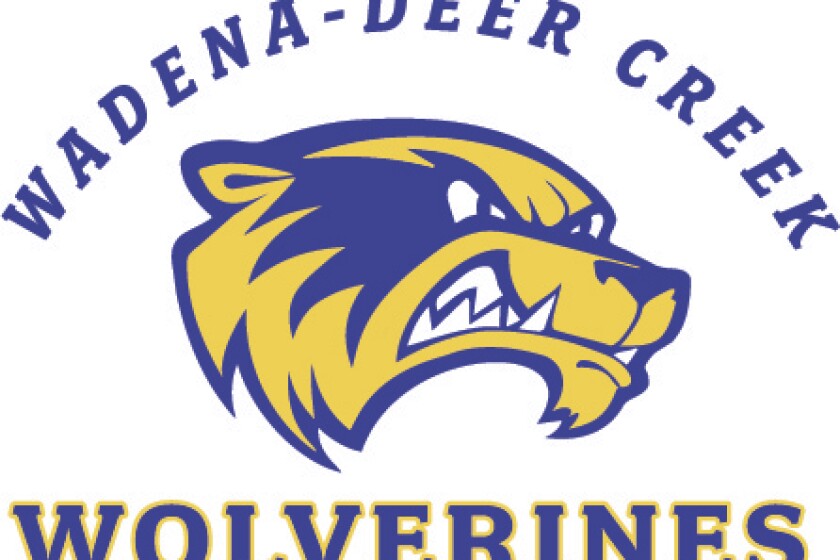 WADENA – Two high-powered offenses clashed in Wadena on Saturday.
Wadena-Deer Creek (11-4-1) at Kittson Country Central (9-8-1) ccombined to score 16 goals in an 8-8 tie.
The two teams traded goals in a 3-3 first period. The Bearcats were able to pull away in the second period, outscoring WDC 4-2.
KCC's Tyler Hennen scored the first goal of the third period 52 seconds in to increase the Bearcats' lead to 8-5. WDC's Evan Lunde found the back of the net at the 3:50 mark to cut the lead to 8-6. WDC's Connor Davis scored on a power play before Lunde scored again in the final minute of regulation to force overtime.
Despite a chaotic 51 minutes of regulation, both teams were held scoreless in the extra session.
Hennen leads the state in points, and showed how dangerous he is on Satruday. He scored six times and added two assists. In 18 games he has 47 goals and 39 assists, and leads all other players by an 18-point margin with 86 points on the season. Hennen is the state leader in both goals and assists. WDC's Cole Woods is 23rd in the state in points with 46. He had a hat trick and two assists in the tie.
Lunde, Dalton Moyer, Davis, Austyn Oothoudt and Aron Sutherland all had multi-point games for the Wolverines.
WDC's Lance Kaufman and Gunner Olson combined to make 23 saves on 31 shots. KCC's Isaac Lindegard made 42 saves.
WDC 3 2 3- 8
KCC 3 4 1- 8
SCORING- FIRST PERIOD- KCC- Tyler Hennen (Gavin Johnson, Hayden Olsonawski) 2:35; WDC- Cole Woods 4:36; KCC- Tyler Hennen (Hayden Olsonawski) 5:34; WDC- Cole Woods (Connor Davis, Aron Sutherland), PPG, 7:15; KCC- Tyler Hennen 9:40; WDC- Cooper Ness (Austyn Oothoudt, Carson Davis) 12:51
SECOND PERIOD- KCC- Hayden Olsonawski (Tyler Hennen, Dana Brown) 9:54; KCC- Eli Murr (Tyler Hennen) 14:40; WDC- Austyn Oothoudt (Cole Woods) 15:29; KCC- Tyler Hennen (Isaac Gustafson) 15:51; WDC- Cole Woods (Dalton Moyer, Aron Sutherland) 16:13; KCC- Tyler Hennen (Hayden Olsonawski) 16:44
THIRD PERIOD- KCC- Tyler Hennen, short-handed, 0:52; WDC- Evan Lunde (Dalton Moyer) 3:50; WDC- Connor Davis, PPG, 12:58; WDC- Evan Lunde (Cole Woods, MJ Lunde) 16:21
GOALTENDING- WDC- Lance Kaufman, T, 8 saves, 1 goal allowed, Gunner Olson, T, 15 saves, 7 goals allowed; KCC- Isaac Lindegard, T, 42 saves, 8 goals allowed