Boys hockey: Cambridge-Isanti drops WDC, Wolverines handle Willmar
The Wadena-Deer Creek boys hockey team is 1-1 on the week heading into the final game of the regular season.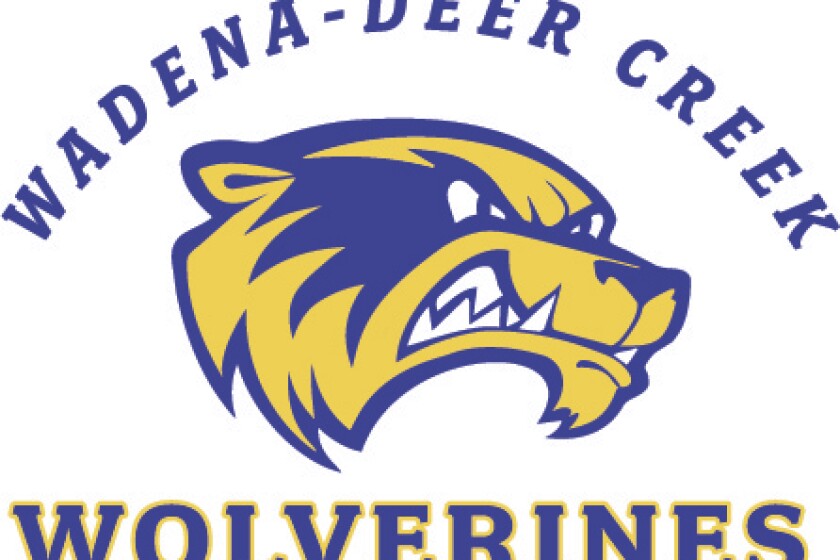 ISANTI – A four-goal third period was the Wadena-Deer Creek boys hockey team's undoing on Thursday night against Cambridge-Isanti.
The Wolverines (13-9-2) fell 8-5 to the Bluejackets in the regular season's penultimate game.
Connor Davis scored in the first period before Aron Sutherland added another in the second. Trailing 4-2 heading into the third, Evan Lunde cut WDC's deficit to one before Finn Overby regained the two-goal lead for Cambridge-Isanti.
Sutherland scored his second of the night before Josh Sauro responded for the Bluejackets. Dalton Moyer pulled the Wolverines within one of the tie again, but two late Cambridge-Isanti goals put the game on ice.
WDC beat Willmar in its final home game of the regular season two nights earlier. Connor Davis, Cole Woods, Carson Davis, Cooper Ness and Sutherland scored goals. Woods scored four times in the 8-4 win over the Cardinals.
The Wolverines earned the No. 4 seed in the Section 6A tournament and will host fifth-seeded Morris Benson Area on Tuesday, Feb. 12, at the Wadena Ice Arena. The winner will likely get Alexandria, the top seed in the field, on Saturday, Feb. 25, at the MAC in St. Cloud at 4 p.m.
A full breakdown of the Section 6A field will be included in WDC's recap of its road game against Red Lake Falls on Friday, Feb. 17.
WIL 2 1 1 – 4
WDC 2 5 1 – 8
SCORING- FIRST PERIOD- WDC- Connor Davis (unassisted) 3:49; WDC- Cole Woods (Connor Davis, Dalton Moyer) 13:06; WIL- Cullen Gregory (Jordan Gorans, Henry Michelson) 13:22; WIL- Ethan Stark (Aaron Fischer, Dylan Staska) PPG, 14:33
SECOND PERIOD- WDC- Carson Davis (Evan Lunde, Cooper Ness) 1:54; WDC- Woods (Connor Davis, Gunner Olson) PPG, 3:45; WDC- Aron Sutherland (unassisted) 12:11; WDC- Woods (Sutherland, Austyn Oothoudt) 14:17; WIL- Elijah Van Buren (Gregory) 15:11; WDC- Ness (Carson Davis) 15:21
THIRD PERIOD- Woods (Sutherland, Connor Davis) 7:31; WIL- Aaron Fischer (unassisted) 16:57
PENALTIES- WDC- 8 minutes on 4 infractions; WIL- 8 minutes on 4 infractions
GOALTENDING- WDC- Gunner olson, W, 25 saves, 4 goals allowed; WIL-Mason Thole, L, 27 saves, 8 goals allowed
WDC 1 1 3 – 5
CI 2 2 4 – 8
SCORING- FIRST PERIOD- Connor Davis (Sutherland, Dalton Moyer) 8:36; CI- Josh Suar (Ethan Boughton, Sean Brown) 10:45; CI- Finn overby (Will O'Donovan) PPG, 13:47
SECOND PERIOD- CI- O' Donovan (Overby, Seth Terhell) 0:09; WDC- Sutherland (Woods) 1:32; CI- Travis Rasche (Wyatt Nutt, Kaden Schibilla) 3:25
THIRD PERIOD- WDC- Lunde (Ness) 2:27; CI- Overby (Terhill) 3:29; WDC- Sutherland (Davis, Woods) 8:32; CI- Sauro (Brown) 9:02; WDC- Moyer (Davis) 9:30; CI- Overby (Terhill, Foster) 15:01; CI- O'Donovan (unassisted) ENG, 15:50
PENALTIES- WDC- 2 minutes on 1 infraction; CI- 4 minutes on 2 infractions
GOALTENDING- WDC- Olson, L, 22 saves, 7 goals allowed; CI- Jason Hosch, W, 25 saves, 5 goals allowed