Boys golf: Woods shares a piece of the crown at Bemidji Invitational
The Wadena-Deer Creek boys had a golfer finish tied for first at Bemidji Town and Country Club on Monday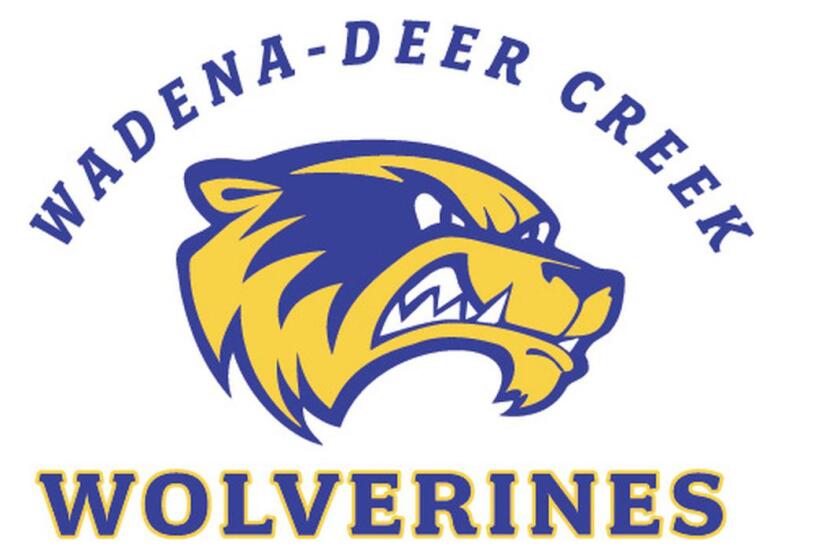 BEMIDJI – Wadena-Deer Creek's Cole Woods outshined the competition but the rest of his team struggled at the Bemidji Invitational on Monday.
The Wolverines finished 17h with 368 team points despite Woods finishing tied for first with an even-par 72. Moorhead was the winner with 304 team points. Detroit Lakes received the silver medal with 313 points. The home squad Bemidji secured the bronze with 319 team points.
Woods made four birdies on the front nine to finish with a 3-under par 33. He evened things out with a bogey on No. 12 and a double bogey on No. 13. Woods pared the final five holes to finish at an even 72 and share first place with Moorhead's Matt Gramer.
Woods was the only Wolverine to shoot under 90. Sophomore Bradley Moeats finished his round with a final score of 92 and a 77th-place finish. Junior Jaeger Pettit completed his round with a 99 to finish 92nd. Senior Phillip Ross placed 98th with a final-round score of 105. Junior Broden Vittetoe ended his day with a 110 and a 100th-place finish. Freshman Trevin Kern rounded the WDC scores with a 115 and a 103rd-place finish.
BEMIDJI INVITATIONAL TEAM SCORES- 1- Moorhead 304, 2- Detroit Lakes 313, 3- Bemidji 319, T-4- Pequot Lakes 321, T-4- Roseau 321, 6- Barnesville 325, 7- Staples-Motley 327, Walker-Hackensack-Akeley 328, 9- Grand Rapids 331, 10- East Grand Forks 336, 11- Hawley 341, 12- Thief River Falls 344, Bemidji 2- 352, 14- Perham 360, 15- Pine River-Backus 363, 17- Wadena-Deer Creek 368, 18- Park Rapids 396
BEMIDJI INVITATIONAL TOP TEN INDIVIDUAL SCORES- T-1st- Matt Gramer (Moorhead) 72, T-1st- Cole Woods (Wadena-Deer Creek) 72, T-3rd- William Shermoen (Grand Rapids) 74, T-3rd- Max Wilson (Roseau) 74, T-3rd- Jack Justesen (Hawley) 74, T-6th- Joey Simonich (Moorhead) 75, T-6th- Tollef Birkeland (Pequot Lakes) 75, T-8th- Tyler Stensgard (Detroit Lakes) 76, T-8th- Nick Yavarow (Bemidji) 76, T-10th- Logan Schons (Detroit Lakes) 77, T-10th- Teagan LaPlante (Roseau) 77, T-10th- Carter White (Staples Motley) 77