Boys basketball: Wolverines shake the rust off against New York Mills
After a two-week layoff, the Wadena-Deer Creek boys basketball team got back on the horse with a 74-52 win over New York Mills.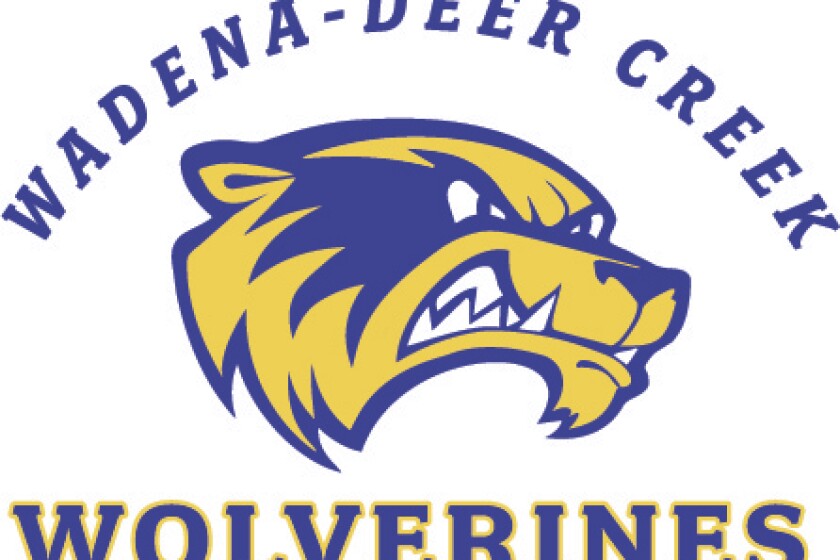 NEW YORK MILLS- The two-week break served the Wadena-Deer Creek boys basketball team well.
On Tuesday night, the Wolverines (4-2) made a trip up Highway 10 to take on the New York Mills Eagles (0-9). After a relaxing holiday season, the Wolverines shook off the rust and defeated the Eagles 74-52.
Head coach Kevin Tumberg and his team were eager to get back to competing after the extended time away.
"After two full weeks off, the crew was excited and happy to be back," Tumberg said. "We definitely had some rust that needed to be shaken off, but we played a solid game. We have to give New York Mills a ton of credit, as they came out ready for us and played hard. Mills shot well from the three-point line, and we will continue to work on making sure those easy looks don't happen as often down the road. Overall, we battled tough and came away with the victory. Now, it's time to prepare for a big conference test, as Henning comes to town Thursday."
WDC held NYM to 34% from the field and 7-of-20 (35%) from behind the arc. The Wolverines finished shooting 28-of-64 (43%) from the field and 8-of=22 (36%) from the three-point line.
The WDC defense forced 17 NYM turnovers and racked up 10 steals. The Wolverines snagged 34 total rebounds to the Eagles' 31.
Sophomore guard Kobe Synder was the game's leading scorer with 22 points. Senior forward Phillip Ross finished as the Wolverines' second-leading scorer with 14 points. Teshe Loer, Nate Peterson, and Synder all had six rebounds to lead the Wolverines.
WDC improved to 4-2 overall for the season and grabbed sole possession of first place in the Park Region Conference with a record of 3-0.
WDC 36 38- 74
NYM 25 27- 52
WADENA-DEER CREEK- Teshe Loer: 9 points, 6 rebounds, 2 steals, 1 block; Lyrik Haug: 3 points, 3 rebounds, 1 steal; Emonie Hammond: 1 rebound; Kobe Synder: 22 points, 6 rebounds; D'Andre Hammond: 2 points, 2 rebounds; Isaac Hamann 7 points, 4 rebounds1 steal; Peyton Church: 8 points, 3 rebounds, 1 steal; Phillip Ross: 14 points, 2 rebounds, 2 steals, 1 block; Nathan Peterson: 6 points, 6 rebounds, 3 steals; Dylan Wirth: 3 points
NEW YORK MILLS- Breydon Holtti: 4 points, 1 rebound; Hunter Bosman: 2 points; Brayden Ehnert: 9 points, 10 rebounds, 1 steal; Braxton Ehnert: 3 points, 1 rebound; Finn Roder: 7 points, 6 rebounds; Teagan Lausten: 8 points, 3 rebounds; Sam Kopveiler: 17 points, 7 rebounds; Will Oakes: 2 points, 3 rebounds