Boys basketball: Wolverines' road winning streak ends at Pelican Rapids
The Wadena-Deer Creeks boys basketball ran into a Section 8-2A contender on Tuesday night.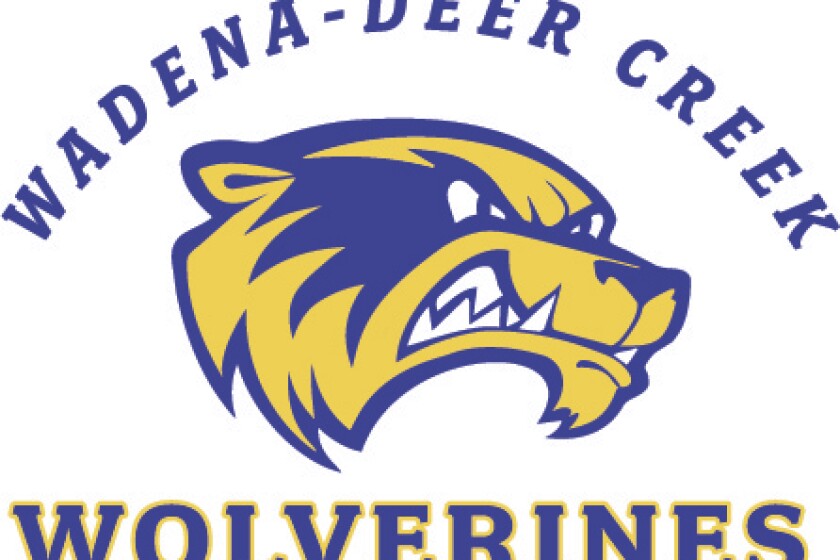 PELICAN RAPIDS – The Wadena-Deer Creek boys basketball team left Pelican Rapids on Tuesday night with a sour taste in its mouth.
The Vikings (11-5) trounced the Wolverines (11-5) 69-36, handing WDC its second straight loss to a Section 8-2A opponent in two days. The Wolverines fell to an even 3-3 in Section 8-2A, while Pelican Rapids improved to 8-3 against section teams.
WDC entered the matchup with seven straight road wins.
"We definitely took one on the chin tonight against a talented Pelican team," WDC head coach Kevin Tumberg said. "Over these last couple of days, we have found out what it's going to take to compete in this section. There are a lot of talented teams and if you don't come out ready to bring it for 36 minutes, you're going to get beat."
The Vikings held WDC to 16 first-half points, outscoring the Wolverines 30-16. Pelican Rapids followed up a dominant first half with an even more convincing second, outscoring WDC 39-20. The Vikings' defense held WDC to 12-of-48 (25%) from the floor and 5-of-20 (25%) from beyond the arc.
The Wolverines didn't have a player score in double-digits. Teshe Loer finished with a team-high nine points. He also added two rebounds and a steal. Peyton Church (7) and Lyrik Haug (7) tied for the team's second-highest scorer.
The Vikings had 11 different players score and had four different players score 10 or more points. Pelican Rapids' Charlie Larson finished with a game-high 12 points.
WDC 16 20- 36
PR 30 39- 69
WADENA-DEER CREEK- Teshe Loer: 9 points, 2 rebounds, 1 steal; Lyrik Haug: 7 points, 2 rebounds; Kobe Synder: 3 points, 2 rebounds, 1 steal; D'Andre Hammond: 3 points; Isaac Hamann: 3 rebounds, 1 steal; Tyson Barthel: 3 points, 1 rebound; Simon Kreklau: 1 rebound; Josiah Kallevig: 3 points, 4 rebounds, 1 steal; Peyton Church: 7 points, 1 rebound, 1 block; Nathaniel Peterson: 1 point, 1 rebound; Dylan Wirth: 1 rebound
PELICAN RAPIDS- Treyvon Benson: 7 points, 3 rebounds; Channing Russman: 3 points, 1 rebound; Ethan Sjostrom: 3 points, 1 rebound, 1 steal; Charlie Larson: 12 points, 3 rebounds; Tanner Tollerud: 7 points, 4 rebounds, 1 steal; Hunter Williams: 10 points, 8 rebounds, 1 steal, 1 block; Tydan Marich: 2 points, 3 rebounds; Brady Petznick: 2 points, 1 rebound; Luke Sjolie: 2 rebounds; Jayden Ripley: 2 points, 2 rebounds; Ian Fahje: 10 points, 5 rebounds; Miguel Torres: 11 points, 3 rebounds, 2 steals