Boys basketball: Wadena-Deer Creek survives overtime at East Grand Forks
The Wadena-Deer Creek boys basketball team won another overtime battle on Saturday in East Grand Forks.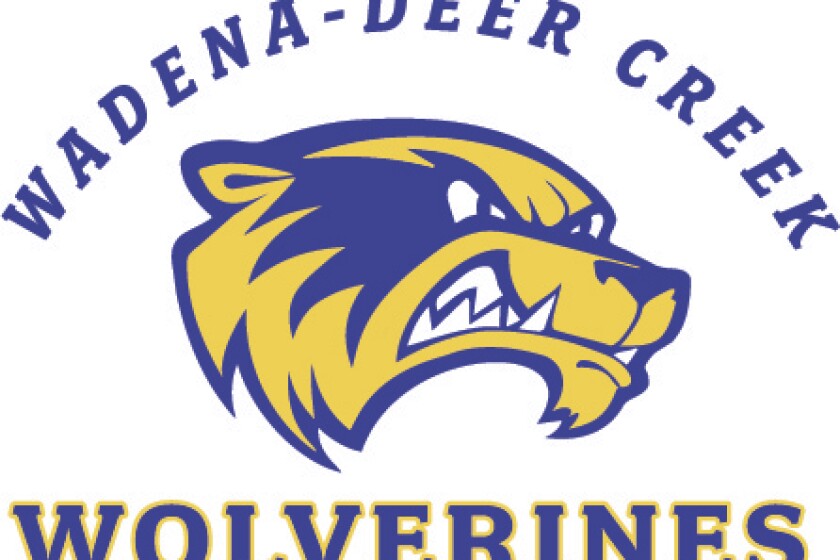 We are part of The Trust Project.
EAST GRAND FORKS- Recently, the Wadena-Deer Creek boys basketball team has become accustomed to overtime games.
The Wolverines (9-3) capped off an impressive northern Minnesota road trip with a 96-93 overtime win against East Grand Forks (6-5) on Saturday afternoon. WDC secured its third overtime win in its last four games, extending its winning streak to five games. WDC also notched its sixth straight road win.
After two halves, the score was tied at 82. The Wolverines outscored the Green Wave 14-11 in overtime.
"EGF is one of the better teams we've seen all year, and they absolutely lived up to the hype," said WDChead coach Kevin Tumberg. "They pressure you all night and are relentless. Fortunately, we had guys that fought until the end, and we came out with a win. Big shout out to Lyrik Haug. He didn't play much of any minutes in the second half of the game, but, due to foul trouble, and injuries he stepped into a big spot, and absolutely drained a three, with 1.8 seconds to go in OT to get us the win. Next man up mentality, and he was ready."
WDC shot 38-of-67 (56%) from the floor and 8-of-16 (50%) from beyond the arc. EGF shot 38-of-72 (52%) from the floor and 8-of-21 (38%) from the three-point line. The Green Wave's pressure forced 22 turnovers and had 13 total steals.
The Wolverines were tough near the rim, out-rebounding the Green Wave 37-24.
WDC's Peyton Church was the Wolverines' leading scorer with 24 points. He also added seven rebounds. Teshe Loer ended his night with 23 points and six rebounds. Kobe Synder (14), Josiah Kallevig (13), Nathaniel Peterson (11) and Isaac Hamann (10) also finished in double-digits. Kallevig grabbed 11 rebounds as the Wolverines leading rebounder. Hamann led WDC in steals with four.
EGF's Clyde Anderson finished with a game-high 33 points. He also had 11 rebounds, three steals and one block.
"These boys are starting to turn into a gritty, hard-working squad," Tumberg said. "They are doing all the little things really well and playing great team basketball. They trust in each other and are playing for one another, and it's been a great week of road games."
WDC 39 43 14- 96
EGF 37 45 11- 93
WADENA-DEER CREEK- Teshe Loer: 23 points, 6 rebounds; Lyrik Haug: 3 points, 1 rebound; Kobe Synder: 14 points, 3 rebounds, 1 steal; Isaac Hamann: 10 points, 5 rebounds, 4 steals; Josiah Kallevig: 13 points, 11 rebounds, 2 steals, 1 block; Peyton Church: 24 points, 7 rebounds; Phillip Ross: 1 rebound, 1 block; Nathan Peterson: 11 points, 3 rebounds
EAST GRAND FORKS- Austin Rusling: 15 points, 2 rebounds, 2 steals, 1 block; Clyde Anderson: 33 points, 11 rebounds, 3 steals, 1 block; Chase Lindgren: 6 points, 1 rebound, 2 steals; Caleb Johnson: 10 points, 1 rebound, 2 steals; Drew Carpenter: 12 points, 5 rebounds, 3 steals; Cooper Smith: 4 points; Damian Bushaw: 4 points, 1 rebound, 1 steal; Ryan Taylor: 2 rebounds, Brady Loer: 7 points, 1 rebound; Kaden Vanyo: 2 points