Baseball: WDC completely dominates Menahga in doubleheader
The Wolverines kept their undefeated season alive on the road with two convincing wins over the Braves Thursday evening.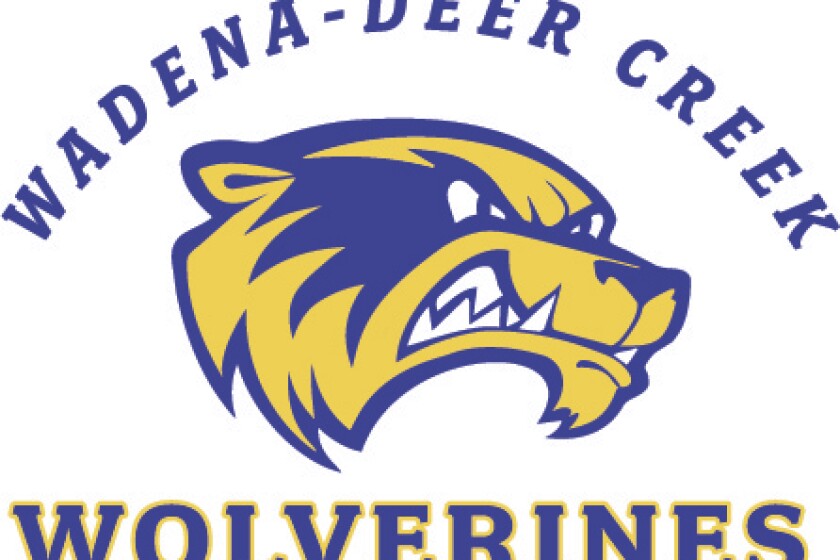 MENAHGA – The Wadena-Deer Creek baseball team extended its win streak to six games after sweeping a doubleheader against Park Region Conference rival Menahga on Thursday.
The Wolverines blew out the Braves 9-2 in Game 1 and carried that momentum in a resounding 10-4 victory in Game 2.
In Game 1, Isaac Hamann had a stellar performance from the mound. He pitched five innings and surrendered one hit, zero runs, one walk and punched out four. Simon Kreklau came in for relief in the final two innings and allowed two hits, two runs, one walk and struck out three.
The Wolverines got the bats swinging in the first inning. Hamann smacked a double to center field. Connor Davis followed up with a walk to setup up an RBI double by Tyson Barthel. Evan Lunde fired off a single to bring in Davis and a ground-out RBI by Peyton Church gave WDC a 3-0 lead after the first.
The Wolverines tacked on one run in the second, two more in the top of the fifth and another three more in the sixth to stretch their lead to 9-0 entering the final inning. In the seventh inning, Menahga scored two runs to cut into the Wolverines' lead, but it was too little, too late.
Kobe Synder, Teshe Loer, Brandon Wheeler, Hamann and Barthel each finished with a team-high two hits. Barthel ended Game 1 with two RBIs and a forced walk. Six different WDC batters had at least one RBI and seven had at least one hit.
Game 2 started with two runs by the Braves in the top of the first. The Wolverines responded with two runs in the bottom half of the first, five in the second and three in the third to take a commanding 10-2 lead after three.
WDC was held to 10 runs for the duration of the game, but the Wolverines' pitching relinquished just two runs to Menahga for the remainder of the contest.
Barthel was handed the win in Game 2. He pitched four innings and gave up two hits, two runs, three walks and struck out one. Lunde came in for relief and pitched three innings allowing two hits, two runs, five walks and striking out two batters.
Hamann carried his hot hitting into Game 2 with a game-high four RBIs on two hits. Barthel went 2-3 from the plate and drove in two runs. Synder had two hits in his four plate appearances and accounted for three runs. The Wolverines ended the game with 11 hits and held Menahga to four.
GAME ONE
WADENA-DEER CREEK 3 1 0 0 2 3 0- 9
MENAHGA- 0 0 0 0 0 0 2- 2
WADENA-DEER CREEK PITCHING- 5IP, 1H, 0R, 0ER, 4K, 1BB; Simon Kreklau: 2IP, 2H, 2R, 2ER, 3K, 1BB
WADENA-DEER CREEK HITTING- Kobe Synder: 2-5, r, RBI; Isaac Hamann: 2-3, 2R, RBI, BB; Connor Davis: 0-3, R, BB; Tyson Barthel: 2-2, R, 2RBI, BB; Evan Lunde: 1-2, R, RBI, BB, Peyton Church: 0-3, RBI, Simon Kreklau: 1-4, R; Brandon Wheeler: 2-4, RBI; Gunner Olson: 0-3, R, BB; MJ Lunde: R, BB; Clyde Magnuson: 0-1; Grant Seelhammer: 1-1
GAME TWO
MENAHGA- 2 0 0 0 2 0 0- 4
WADENA-DEER CREEK- 2 5 3 0 0 0 X- 10
WADENA-DEER CREEK PITCHING- Tyson Barthel: 4IP, 2H, 2R, 1K, 3BB; Evan Lunde: 3IP, 2H, 2R, 2Er, 2K, 5BB
WADENA-DEER CREEK HITTING- Kobe Synder: 2-4, 3R, RBI; Isaac Hamann: 2-2, 2R, 4RBI, BB; Connor Davis: 1-3, BB; Tyson Barthel: 2-3, 2RBI; Evan Lunde: 0-2, RBI; Carson Davis: 0-4; Brandon Wheeler: 2-2, R; Grant Seelhammer: 0-4, 2R; Teshe Loer: 2-3, 2R, BB; MJ Lunde: 0-1; Clyde Magnuson: BB; Gunner Olson: 0-1; Connor Dutke: 0-2