WDC second quarter honor roll
Students on the A and B honor rolls are included below.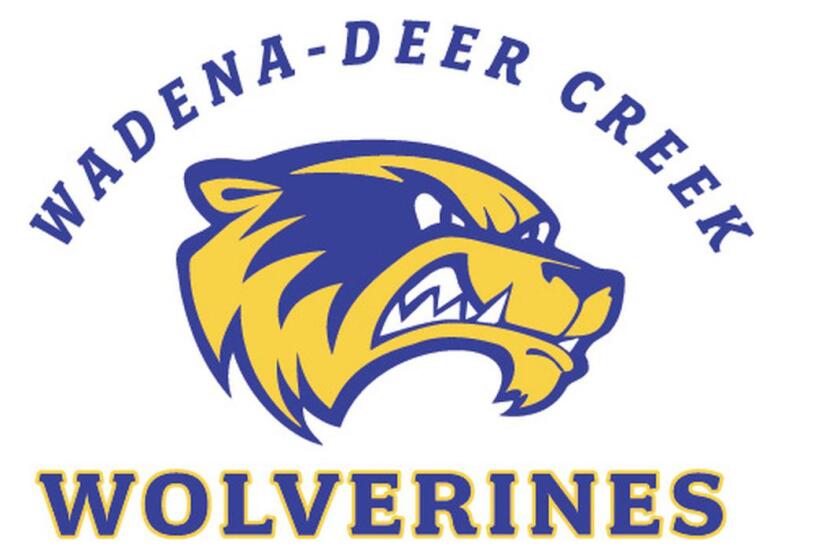 Included below are those WDC students on the second quarter A and B honor roll.
Grade 5
Braelyn Becker, Izabella Bounds, Franchesca Chandler, Tanner Collins, Owen Danielson, Trevor Elavsky, Avery Flath, Karlie Geiger, Deken Gray, Jack Halverson-Bucholz, Dayonna Hargrove, Hudson Hathaway , Nathan Jacobsen, Maria Januszewski, Jaxyn Kenney, Ethyn Larson, Taya Larson, Gianna Licari, Dalanie Nelson, Lyla Nelson, Caden Nemeth, Raleigh Parker, Isabella Petro, Eva Pulver, Urijah Rautio, Joseph Ray, Celia Rinio, Lily Roberts, Makenzie Schaefer, Grady Schmid, Isabella Siewert, Camren Snyder, Lily Stroeing, Noah Stroeing, Willow Sugg, Carsen Sweeney, Hunter Sweere, Kennedy Trana, Greta Van Batavia, Addison Wegscheid, Ruby Wegscheid, Brandt Welch, Abigail Wendt, Abigail Worden.
Grade 6
Kylan Benning, McKenna Brauch, Alyssa Carr, Samuel Church, Noah Drange, Ariana Dutke, Payton Gravelle, Ava Hall, Karly Haverkamp, Enoch Horton, Brielle Kern, Leah Kircher, Benjamin Kreklau, Aubrey Leeseberg, Leo Petrowski, Chloe Philippy, Madison Schmitz, Logan Seelh ammer, Annika Spicer, Ella Wegscheid , Emma Weniger, Jenna Yglesias.
Grade 7
McKenna Dunbar, Anna Fiemeyer, Cambrie Geiger, Trevin Kern, Isabelle Lehmkuhl, Arynn Lorentz, Grant Nelson, Lydia Oldakowski, Lily Parker, Ashley Pavek, Lily Peterson, Levyn Rousslang, Evan Schmidt, Britta Sweeney.
Grade 8
Mason Brauch, Addison Carr, Montana Carsten, Amber Collins, Connor Dutke, Addyson Gravelle, Vanessa Haataja, Megan Hamelau, Jadyn Larson, Cadie Leeseberg, Chloe Leeseberg, Amara Neuerburg, Leah Osberg, Ariana Paplow, Danica Pederson, Maxwell Pichardo, Emma Schmitz, Kobe Snyder, Noelle Spicer, Jennifer Varela, Braelyn Wegscheid, Austin Wendt, Macy Wynn.
Grade 9
Gracie Ames, Peyton Church, Hannah Dosdall, Jasmine Erickson, Katierae Fiemeyer, Macey Goeden, Anna Guo, Libby Hartman, Simon Kreklau, Isabelle Larson, Brenna Leeseberg, Teshome Loer, Ean Nemeth, Kelanie Oldakowski, Gunner Olson, Jaeger Pettit, Ryann Schmidt, Grant Seelhammer, Brooke Self, Suzanna Sneeden, Brianna Yglesias.
Grade 10
Brandon Adams, Lance Anderson, Jade Benning, Madison Carsten, Madelyn Gallant, Ellie Hale, Lane Hoefs, Emily Lepinski, Kayla Meeks, Alexandra Pavek, Charlize Pichardo, Paige Self, Ella Stroeing, Aiden Sutherland, Amarianna Vinje .
Grade 11
Jamie Barthel , Anna Church, Kylee Collins, Brady Domier, Joshua Dykhoff, Isabel Ellingson, Corra Endres , Grace Gallant, Kendall Godel, Lauryn Gravelle, Ashley Lepinski, Kaylin Lupkes, Kelly Muckala, Anna Osberg, Madison Packe r, Summer Pettit, Hannah Plautz, Emma Ries, Lily Roemmich, Payton Rondestvedt, Zooey Rousslang , Mikayla Varela, Codey Wolff.
Grade 12
Emma Bushinger, Unessa Flores, Sara Goetze, John Heppner, Benjamin Keppers, Anton Kreklau, Aiden Larson, Morgan Larson, Emma Mehl , Myja Nemeth, Bach Nguyen, Nevada Schulz, Kira Sweeney, Allyson Swenson, Corbett Wensmann.
Grade 5
Desiree Bailey, Chloe Besett, Emma Bettermann, Jessie Brown, Echo Dorman, Wyatt Eggert, Charleeann Fournier, Saydee Goff, Jenna Halvorson, Addison Hillukka, Brynna Hoefs, Avery Lepinski , Olyvia Martin, Kylend Maruna, Gideon Pinnella, Lilly Riedel, Ashley Salin, Adam Sanders, Mitchell Schmitz, Chloe Sibbert, Brennan Simmons, Colby Sneeden, Sophia Stockwell, Brady Worden.
Grade 6
Abigail Ames, Addison Ames, Natalie Brown, Cooper Damlo, Logan Davidson, Addison Fink, Chloe Hammes, Johnathan Hockert, Lillian Jordan, Claire Kapphahn , Riley Kaufman, Mari Koone, Matthew Kopp, Kaylee Lehmann, Gage Mallak , Naveya McManigle, Jacob McMorrow- Hudson, Jack Rautio, Shaila Roberts, Miles Self, Falyn Simon, Aubrey Walz.
Grade 7
Owen Anderson, Jada Dykhoff, Kaylee Endres, Brandy Folkestad, Lydia Helmbrecht, Passion Higgins, Gracie Horner, Julia Lunde, Tori Mallak, Kennedy Ness, Madalynn Reed, James Seelhammer, Anthony Slipp, Michaela Sneeden, Charli Snyder, Wyatt Sugg, Aaron Toftum.
Grade 8
Elsie Anderson, Madyson Beversluis, Mazie Boen, Bethany Collins, Jenna Dykhoff, Hally Hamby, Isaac Heppner, Bryanna Kleinke, Tayton Lehmann, Amsale Loer, Lexie Lupkes, Allison Morthberg, Ariana Sargeant, William Schmidt, Jenna-Ann Wood.
Grade 9
Elijah Benning , Jaxson Brown, Lyrik Haug, Isabelle Johnson, Faith Koning, Andrea Malone, Macie Moore, Madyx Shreves, Seth Stroeing, Bailey Sundby, Allison Westrum.
Grade 10
Charles Bushinger, Haylee Dickey, Isaac Hamann, Nathanael Heppner, Emoni Holmes, Bryce Kaufman, Jack Koranda, Eshetu Loer, Evan Lunde, Mark Lunde, Bethany Mitchell, Dakota Olson, Phillip Ross, Mercedes Schulz, Rayna Udy, Brandon Wheeler, Dylan Wirth, Cole Woods.
Grade 11
Grant Baron, Asia Blaeser, Johanna Brunsberg, Andrea Kirckof, Josiah Lanz, Douglas Olson, Sierra Sibert.
Grade 12
Benjamin Albright, Ellie Benson, Taliah Brown , Cole Dunker, Heaven Ecker, Katelyn Gardner, Owen Guo, Jaden Herr, Emma Hinton, Joslynn Judd, Ashley Kern, Brayden Kleinke, Angela LeComte, Alex Lunde, Madison Moats, Jack Motschenbacher, Teagan Roberts, Zachary Shaw, Kayden Stinar, Blake Vittetoe, Kade Woods.