Will '30 by 30' be a stewardship boon or a federal 'land grab?'
North Dakota's State Conservationist Mary Podoll talks about the realities behind the rhetoric involving the Biden administration cooperation with the so-called "30 by 30" initiative, a worldwide effort to protect resources.
We are part of The Trust Project.
BISMARCK, N.D. — Agriculture interests often look with suspicion about aggressive federal environmental goals.
Some rural media critics have warned that Biden Administration's "30 by 30" goal is some kind of "land grab," — ostensibly adding 30% of America covered by environment-conserving measures by the year 2030, by somehow co-opting conservation programs.
But professionals delivering conservation policy through the U.S. Department of Agriculture say the "30 by 30" goals for the USDA are more down to earth — beefing up the same voluntary programs in which farmers eagerly participate, and for which demand outstrips funding.
"I think 30-by-30 is going to require that amount of accountability of what we've done in the past with funds," said Mary Podoll, who has headed the USDA's Natural Resources Conservation Service in North Dakota since 2011. She's served in the NRCS across several administrations — Republican and Democrats — and said policies primarily are made by Congress, not whatever administration is in power.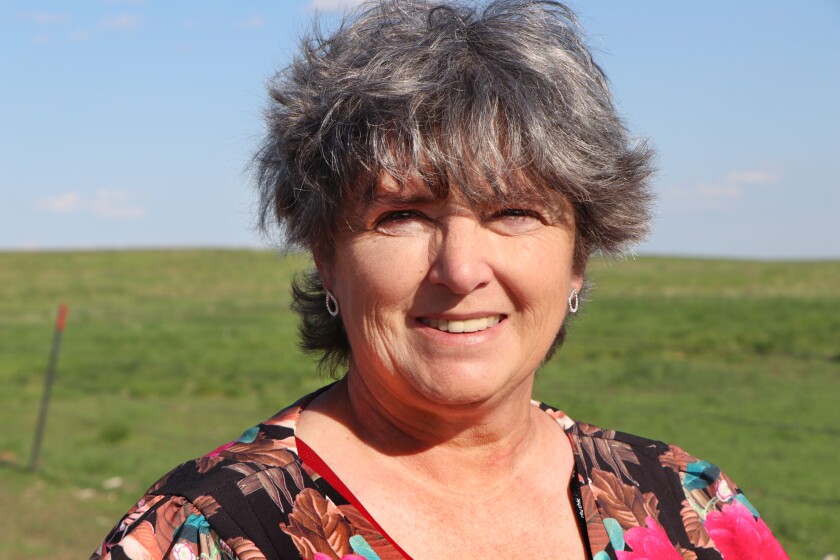 Farmers regularly use these programs to improve pollution-impaired waters, as well as cutting soil erosion from wind and water. She said Congress controls the programs, which are not subject to presidential whim, by either party.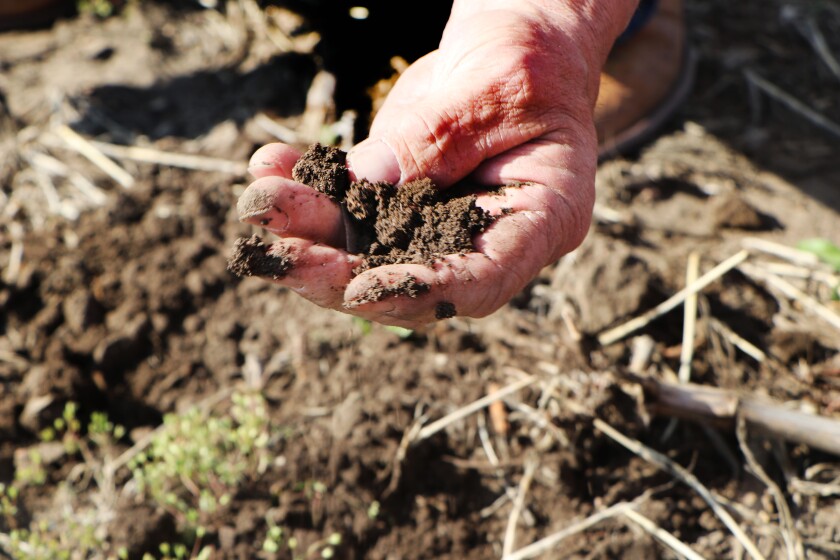 She acknowledged farm groups are wary of federal agencies, particularly the Environmental Protection Agency. The EPA's Waters of the United States — or "WOTUS" — policies, governing navigable waters (and sometimes temporary "prairie potholes") have swung back and forth between administrations. Podoll said it's important to consider that the NRCS also helps implement EPA's voluntary Section 319 Nonpoint Source Management Program designed to improve water quality. In North Dakota, the EPA funds are matched with the North Dakota
"You know that counts," Podoll said, for 30-by-30. "That will be part of how the president can say, 'We're protecting 30% of our nation's landscapes with these programs. We could probably already show that the United States is already meeting some of that '30 by 30.'"
The NRCS already has notified Secretary of Agriculture Tom Vilsack that the agency "have and can cover more than 30% of the United States through voluntary programs," Podoll said.
Trent Loos, a regional rural radio and podcast personality, has been one voice warning of a potential federal "land grab," and how it could link with conservation programs. Loos, who ranches and lives in the Litchfield/Hazard area of Nebraska, 34 miles north of Kearney, was on former President Donald Trump's agricultural advisory committee.
In podcast interviews, Loos has worried aloud in meetings that government already owns 33% of U.S. land and 30-by-30 means means that the feds want more — a total of more than 60%. At the time of the meetings, Loos was the declared running mate of Theresa Thibodeau, a former state senator who was seeking the Republican nomination for governor in the Cornhusker State. The duo placed fourth among Republicans in the May 10, 2022, primary election, with 6% of the party votes.
Podoll acknowledged that three people coming home from Loos' presentations had contacted her agency, anxious to cancel their Conservation Stewardship Programs , one of the NRCS' popular voluntary programs.
Their worry: that their five-year CSP award somehow could become permanent — part of this federal "land grab."
A federal takeover doesn't seem to be much of a worry of Lewis Heaton, a long-time user of the CSP. Heaton and his wife, Sherry, at McKenzie, North Dakota, farm and ranch on about 10,000 acres and raise about 600 head of cattle in a cow-calf operation. About half of the Heaton operation grows crops — corn, soybeans and wheat, and some flax.
Lewis, 67, started farming in 1975 after picking up a degree at the North Dakota State College of Science at Wahpeton. He signed his first CSP contract in the 1990s, as the NRCS helped advance him into no-till farming. He started with a no-till corn planter and then bought a no-till air drill.
"If you did 'em you got an incentive payment," Lewis said. "If you didn't, you didn't get the payment. And that's about as simple as you get." He was completely no-till in the early 2000s.
After about ten years, he became more interested in grazing system. The Heatons bought another ranch of mostly rangeland and used the CSP to implement grazing plans, now involving about 80 pastures added one or two a year. The rangeland didn't have all of the infrastructure they needed, and they added water and fencing over time.
CSP has helped, as well as the Environmental Quality Incentive Program.
"We tried to do the things that don't cost a lot of money," Lewis said. "If you turned one pasture into two by stringing some electric fence, the cost is really minimal," Lewis said. "When you have a water source you can split between the two it's really a cost-effective way of getting some improvement."
Lewis first enrolled in what is now called the "classic" program.
"The first thing you have to do is to have something that has incentive for profitability on your ranch, you know, and then we might move into what you can do to meet that," Lewis said, noting rotational grazing, changing season-of-use. "There are quite a few things that we've learned over the years that really do help not only your soil health, but is a big benefit for society in general, I would say."
Lewis is a board member for the Prairie Pothole Joint Venture, which fosters partnerships among federal, state, and private partners for wetland and grassland habitat conservation. He is a mentor with the North Dakota Grazing Land Coalition, a group that puts on workshops and pasture tours to foster increased profitability and sustainability in regenerative agriculture.
Asked whether he worries CSP could become some kind of federal land grab, Heaton answered this way: "You read a lot of things. There's a side to everything."
But Lewis acknowledges he's concerned about other things, like not-for-profit groups acquiring land for non-agricultural purposes. He has worries about the EPA's WOTUS policies that swing back and forth between administrations.
"It makes people wonder where you're going to end up," he said, noting his farms have streams and drains.
Heaton's latest five-year CSP contract expired in 2020. He wasn't eligible to re-enroll at that payment level without adding conservation practices. He's considering enrolling as a new applicant, under some new environmental practices, possibly in the 2023 growing season.
He has some irrigated land and perhaps would apply for an incentive for variable-rate application technology across the whole farm — varying the seeding rate according to soil type or whatever the baseline is.
"And then your fertilization will be the same way," he said.
He used to have to plant the field corners, where the water didn't hit, separately.
"With the variable-rate seeding we just go straight through with the planter and that'll automatically jump the population up and down. Same with the fertilizer," he said. A thumb drive on the tractor or fertilizer spreader would make it simple.
Lewis said he thinks the CSP could translate into carbon sequestration payments, but said it isn't clear how those markets will develop.
The major down side of the CSP is that it requires record-keeping and verifying, Lewis said. His ranch manager deals with field record-keeping on one ranch.
"When you're moving cattle, you want to take a picture of the grass from one year to the next," he said. "It takes work to verify everything that you're doing."
The Minnesota Public Utilities Commission met on Jan. 5, 2023, to consider the application for Summit Carbon Solutions.