WDC fourth quarter honor roll 2022
Students on the A and B honor rolls are included below.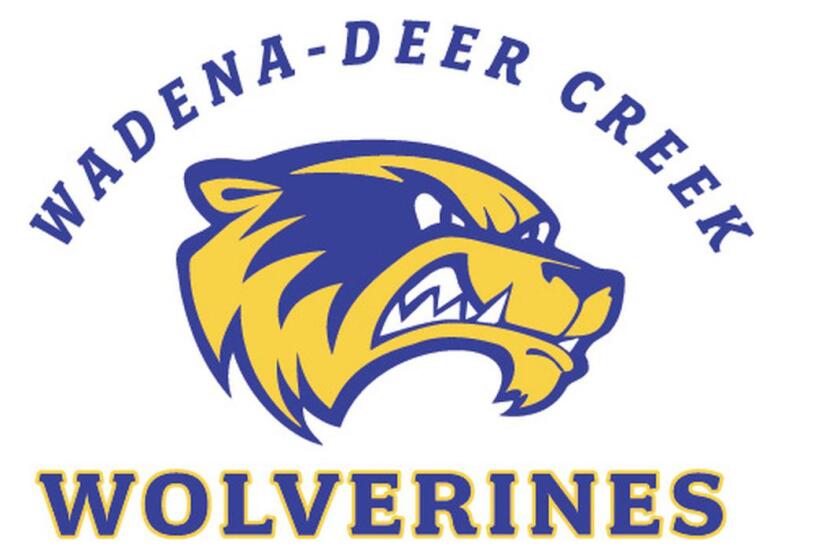 We are part of The Trust Project.
Included below are the Wadena-Deer Creek students on the fourth quarter A and B honor roll.
Grade 5
Lydia Aldrich, Jalyn Barthel, Jayden Beaulieu, Kylie Besett, Kamryn Braun, William Brown, Brayden Canning, Ava Carkhuff, Cayden Clark, Anthony Colling, Lillian Davidson, Britta Ferris, Haydyn Fink, Ellie Golberg, Leo Graham, Skye Hammond, Kyle Hillesland, Owen Hillukka, Eli Hovius, Faylynn Juaire, Brynnley Kempenich, Makayla Larson, Brooklyn Leeseberg, Kendra Leeseberg, Hunter Lieberg, Danielle Lorentz, Jadeyn Malisheske, Zoey Masdea, Aubrey Matthiesen, Venkatsai Teja Nara, Levi Nelson, Mia Peterson, Adam Philippy, Ashlyn Rach, Brynn Rach, Charlie Roberts, Callie Roeder, Lydia Schock, Hayven Shultz, Ryder Shaw, Danya Spicer, Grady Sworski, Ashlyn Togstad, Lex Tucker, Aubree Vanroekel, Cody Walz, Leland Weappa, Haylee Wegscheid, Lily Wheeler, Caden Wiederich, Bristol Wynn, Chance Zephier.
Grade 6
Braelyn Becker, Izabella Bounds, Tanner Collins, Owen Danielson, Trevor Elavsky, Avery Flath, Karlie Geiger, Deken Gray, Jack Halverson-Bucholz, Dayonna Hargrove, Hudson Hathaway, Addison Hillukka, Maria Januszewski, Taya Larson, Gianna Licari, Olyvia Martin, Dalanie Nelson, Raleigh Parker, Gideon Pinnella, Eva Pulver, Joseph Ray, Celia Rinio, Lily Roberts, Elisa Mae Runge, Makenzie Schaefer, Isabella Sieewert, Camren Snyder, Noah Stroeing, Carsen Sweeney, Hunter Sweere, Addison Wegscheid, Ruby Wegschied, Brandt Welch, Abigail Wendt, Abigail Worden.
Grade 7
McKenna Brauch, Samuel Church, Noah Drange, Ariana Dutke, Payton Gravelle, Ava Hall, Karly Haverkamp, Nhu Ho, Claire Kapphahn, Brielle Kern, Leah Kircher, Benjamin Kreklau, Aubrey Leeseberg, Gage Mallak, Chloe Philippy, Morgan Pichardo, Logan Seelhammer, Miles Self, Annika Spicer, Emma Weniger, Jenna Yglesias.
Grade 8
McKenna Dunbar, Jada Dykhoff, Talia Erickson, Anna Fiemeyer, Cambrie Geiger, Lydia Helmbrecht, Trevin Kern, Maiya Kodadek, Isabelle Lehmkuhl, Arynn Lorentz, Julia Lunde, Tori Mallak, Annalyah Martin, Grant Nelson, Lily Parker, Ashley Pavek, Lily Peterson, Madalynn Reed, Junior Roque Rivera, Levyn Rousslang, Evan Schmidt, James Seelhammer, Anthony Slipp, Charli Snyder.
Grade 9
Elsie Anderson, Addison Carr, Montana Carsten, Amber Collins, Addyson Gravelle, Vanessa Haataja, Hally Hamby, Megan Hamelau, Cadie Leeseberg, Chloe Leeseberg, Lexie Lukes, Leah Osberg, Ariana Paplow, Maxwell Pichardo, Noelle Spicer, Amaya Walker, Braelyn Wegscheid, Austin Wendt, Devan Wiederich, Macy Wynn.
Grade 10
Gracie Ames, Peyton Church, Hannah Dosdall, Katierae Fiemeyer, Macey Goeden, Anna Guo, Libby Hartman, Simon Kreklau, Isabelle Larson, Andrea Malone, Uyen Nguyen, Kelanie Oldakowski, Jaeger Pettit, Genevieve Pinnella, Adam Plautz, Ryann Schmidt, Grant Seelhammer, Suzanna Sneeden, Linh Tran, Brianna Yglesias.
Grade 11
Brandon Adams, Lance Anderson, Jade Benning, Madison Carsten, Madelyn Gallant, Ellie Hale, Isaac Hamann, Lane Hoefs, Emoni Holmes, Emily Lepinski, Eshetu Loer, Evan Lunde, Mark Lunde, Kayla Meeks, Dakota Olson, Alexandra Pavek, Charlize Pichardo, Phillip Ross, Mercedes Schulz, Paige Self, Ella Stroeing, Aiden Sutherland, Brandon Wheeler, Dylan Wirth, Cole Woods.
Grade 12
Grant Baron, Jamie Barthel, Johanna Brunsberg, Anna Church, Kylee Collins, Joshua Dykhoff, Isabel Ellingson, Corra Endres, Unessa Flores, Grace Gallant, Kendall Godel, Lauryn Gravelle, Mason Jordan, Ashley Lepinski, Kaylin Lupkes, Kelly Muckala, Douglas Olson, Madison Packer, Summer Pettit, Josephine Pinnella, Emma Ries, Payton Rondestvedt, Zooey Rousslang.
Grade 5
Kian Bennett, Adaline Biederman, Kylen Eggert, Nevaehleigh Flanery, Haley Funk, Paizley Haug, Anna Helmbrecht, Lucas Hutson, Hunter Kruse, John Lease, Kaden Marsh, Blake Maruna, Philip Paulson, Violet Petrowski, Isaac Pride, Teeghan Robinson, Maximus Weber, Jaxon White.
Grade 6
Chloe Besett, Jessie Brown, Dalton Butler, Wyatt Eggert, Mataya Erckenbrack, Jenna Halvorson, Brynna Hoefs, Nathan Jacobsen, Jaxyn Kenney, Avery Lepinski, Yezel Lopez Arevalo, Maruna Kylend, Lyla Nelson, Caden Nemeth, Urijah Rautio, Katelyn Reinke, Ashley Salin, Grady Schmid, Mitchell Schmitz, Lily Stroeing, Carsen Sweeney, Kennedy Trana, Greta Van Batavia.
Grade 7
Kylan Benning, Alyssa Carr, Cooper Damlo, Logan Davidson, Addison Fink, Chloe Hammes, Brooklin Jesuit, Rylie Kaufman, Mari Koone, Genevieve Lease, Kiyanne Maxwell, Naveya McManigle, Leo Petrowski, Jack Rautio, Shaila Roberts, Madison Schmitz, Hudson Schultz, Falyn Simon, Nicholas Steinke, Aubrey Walz, Ella Wegscheid, Zackary Wiederich.
Grade 8
Owen Anderson, Makayla Clark, Corabeth Curtis, Jenna Domier, Kaylee Endres, Brandy Folkestad, Blake Haverkamp, Gracie Horner, Jaydyn Kenney, Danica Lysdahl, Grace Nanik, Autumn Nelson, Kennedy Ness, Lydia Oldakowski, Hayden Olson, Peyton Peterson, Ettore Pinnella, Karter Redetzke, Aiden Schafer, Michaela Sneeden, Britta Sweeney, James Szathmary, Aaron Toftum.
Grade 9
Madyson Beversluis, Mazie Boen, Mason Brauch, Carson Davis, Connor Dutke, Jenna Dykhoff, Jadyn Larson, Tayton Lehmann, Amsale Loer, Bradley Moats, Allison Morthberg, Amara Neuerburg, Danica Peterson, Emma Schmitz, Serenity Shelton, Kobe Snyder, Broden Vittetoe, Ava White, Mason Wiirre.
Grade 10
Elijah Benning, Addison Block, Jaxson Brown, Angel Lea Guevara, Lyrik Haug, Brenna Leeseberg, Teshome Loer, Ean Nemeth, Lidia Ness, Gunner Olson, Adrianna Portillo, Alexiss Rousslang, Daniela Rueda Agis, Samantha Schmitz, Brooke Self, Madyx Shreves, Seth Stroeing, Allison Westrum, Carter Worden.
Grade 11
Tyson Barthel, Bjorn Brunsberg, Charles Bushinger, Maria Clara Cardoso Bonilha Goncalves, Connor Davis, Haylee Dickey, Koby Endres, Reagan Goldie, Bryce Kaufman, Noah Kim, Hailey Kircher, Clyde Magnuson, Bethany Mitchell, Nathan Muchow, Myah Nelson, Ava Peterson, Zachary Salin, Jenna Toftum, Rayna Udy, Kyler Wiese.
Grade 12
Aidan Allred, Garrett Baron, Destiny Berg, Andon Bergeson, Cole Berglund, Brady Domier, Zane Edwards, Andrea Kirckof, Fabian Lau, Eric Malone, Keaton McFarland, Kendell Oen, Connor Peterson, Hannah Plautz, Braeden Redfield, Oakley Shreves, Sierra Sibert, MiKayla Varela.