Online bill pay on the way for city of Wadena
The new software comes at a cost of about $23,000 annually.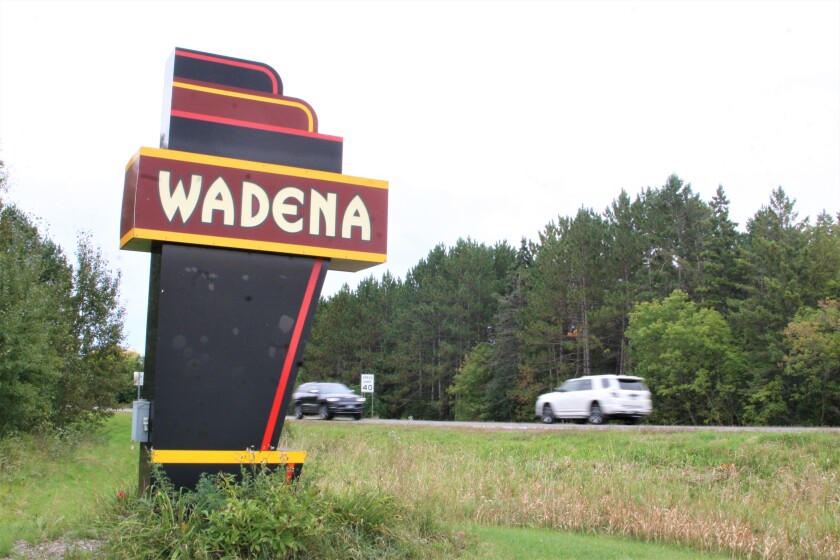 We are part of The Trust Project.
WADENA — City of Wadena residents should have a better handle on their energy use and have the option to pay online with an upgraded system approved by the city council April 11.
Missouri River Energy Services has negotiated on behalf of their members a contract with Tyler Technologies group pricing for the Incode Version 10 software.
The city currently uses an older version to track all financial, personnel, inventory, utility billing and cash register functions. The upgrade to Version 10 will allow the city to offer additional features like time of use metering and billing, prepay utility billing, an employee personal portal, a utility customer portal and utility information systems for the distribution system.
The total migration cost for this upgrade is $43,425. This comes at an annual cost of $23,097. Utilities Superintendent David Evans said that the cost is worthwhile considering the city does not have to buy the hardware and software to host this service, it is handled for them.
The city budgeted $125,000 for the project. It's believed that the conversion would be complete between July and September.
Evans said one big push to make this change has been that there will likely soon be multiple rate changes during the day. This software allows customers to see their use of energy and allows them to choose the energy rate that works best for them, based on when they use the most energy.
"With giving our customers a choice of rates we can give them their past histories, and they can choose the rate that they want. It might be beneficial to them," Utilities Superintendent David Evans said.
You have until 5 p.m. on Aug. 16 to file for a seat.
Utility extension funds to be coming soon following bond sale
Northland Securities, Inc., representative George Eilertson presented three agenda items related to the sale of bonds for the city's water and sewer utility extension project during the April 11 Wadena City Council meeting. The council approved those as follows:

Approved the issuance of General Obligation Improvement Bonds. These bonds finance the utility extension. This allows Northland Securities to seek proposals for the competitive negotiated sale of the bonds worth $4,690,000. These proposals will be opened May 10. It's anticipated bonds would be delivered by June 8, 2022, and paid for over the course of 20 years. Eilertson explained that there is only a $500 fee to enter into the program, which he called a no-brainer.
Approved providing for the competitive negotiated sale of General Obligation Improvement Bonds. The city is bonding for a principal of about $4.7 million. About 90% of that will be paid for as an assessment to Tri-County Health Care. Remaining dollars could be assessed to property owners looking to connect to the utilities as they pass their property. That is still a topic under discussion. Award of this sale will be announced and is to be approved during the May 10 city council meeting.
Authorize signing the Minnesota Public Facilities Authority Credit Enhancement Program Agreement. This agreement is made between the Minnesota Public Facilities Authority and the City of Wadena to comply with the requirements of Minnesota Statutes, Section 446A.086.
In other actions:

The Wadena Elks Lodge #2386 was approved for a gambling site permit at the Little Round Still.
Approved transfer of FAA funds to Rush City. The city of Wadena does not have a current project at the airport for their funds. When they don't have a need, they can borrow it to another community or borrow it back when they do. The money has an expiration date on it so they cannot hold onto it.
Authorized closing of a portion of Aldrich Avenue on July 30. Drastic Measures will use BN park and a portion of the street for an event. Rumor has it there's wrestling involved.
Authorized closure of Aldrich Avenue between Jefferson Street and First Street SW to hold the 2022 Salsa Festival on September 17. Organizers plan to use BN Park and the band stand for live entertainment during the event.
Approved applying for a University of Minnesota Grant to Develop a Comprehensive Arts and Cultural Plan.
The mayor declared Arbor Day for April 29 in Wadena. The Wadena Park Board members will be planting a tree on April 29 at 4:30 p.m. in North Sunnybrook Park in observation of Arbor Day 2022.