City of Menahga's preliminary levy is 15% increase
The final levy, payable in 2023, will be set in December.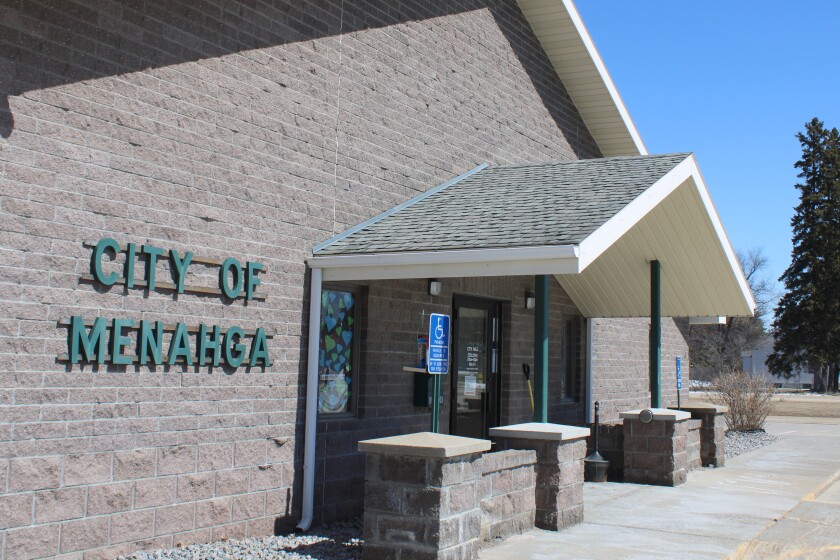 We are part of The Trust Project.
The Menahga City Council set its preliminary levy at a 15% increase over 2022.
Thus far, the city has proposed a general fund levy of $472,245. With bond payments of $8,673, $32,299 and $59,746, the total levy would be $572,964.
The final levy will be set in December.
Council member Art Huebner was absent. He passed away on Sept. 11 at Sanford Health in Fargo.
In other business at the Sept. 12 meeting, the council did as follows:
Learned that Greenwood Connections received notice that it did not qualify for the COVID-19 Employee Emergency Paid Sick Leave tax credits that were taken in 2020. Greenwood Connections Administrator Laura Ahlf reported, "After many letters that were sent to the IRS, an answer was just received in August 2022. According to the IRS, Greenwood Connections will need to pay back the credits, amounting to approximately $90,000, plus approximately $5,000 in interest."
Appointed Connie Steiner to the planning and zoning commission to fill a vacancy left by Jeremiah Erickson.
Learned that the planning and zoning commission received a complaint, signed by 11 residents, about a vacant home at 237 3rd St. NW. According to the meeting minutes, "They would like to see if the owner of this property will either fix it up or have it torn down. It was mentioned that the property has a lot of animals and rodents that inhabit the property, which is probably a health concern." Jake Huebsch, the new zoning assistant hired from Sourcewell, will send a letter to the owner.
Approved paying temporary administrative assistant Jensine Kurtti $25 per hour, effective Sept. 12, due to increased duties until a new city administrator is hired. Kurtti noted there have not yet been any applications.
Approved the over-the-counter sale of four undeveloped city lots. The lots must be built within two years of purchase.
The 50-year-old reported a broken leg and wrist after striking a tree head-on. The full extent of his injuries is unknown.